ST PETERSBURG (Sputnik) – The companies participating in the construction of the Nord Stream-2 gas pipeline have expressed confidence that they will take part in the project despite the new US sanctions, Sergey Serdyukov, Nord Stream-2 AG Chief Technical Officer, said Friday.
"The contractors have already said that they were not scared. The main, base contractors have already said they had no fears. They are demonstrating their confidence that they will overcome them [sanctions]," Serdyukov told reporters.
The Nord Stream 2 AG company has devised an alternative route for Nord Stream-2 should Denmark ban the laying of the gas pipeline in its waters, he said.
"There will be an alternative. It has been devised," he told reporters when asked about an alternative route for the pipeline as the Danish government in April proposed to amend legislation to make it possible to ban projects like Nord Stream 2 if they are believed to be a threat to national security.
Serdyukov said that an alternative pipeline would not be significantly longer than the currently suggested option. "With the total length of 1,200 kilometers [about 745 miles], who cares about a deviation of several kilometers? Perhaps, about 10 kilometers [longer]," Serdyukov said.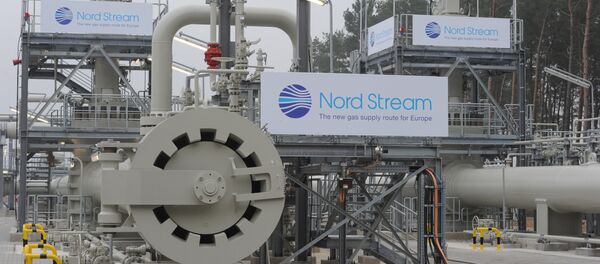 Meanwhile, Gazprom deputy CEO Alexander Medvedev expressed confidence on Friday that the Nord Stream-2 project would be financed without delays despite US sanctions.
"Gazprom is sure that despite the difficulties which emerged due to the United States introducing new sanctions against Russia, the financing of the Nord Stream-2 pipeline will be carried out without delay," he told reporters.
The Nord Stream 2 project presumes the construction of a pipeline that will have an annual capacity of 55 billion cubic meters of gas. The new pipeline is planned to be laid along the existing Nord Stream pipeline route from the Russian coast through the Baltic Sea and on to a hub in Germany. The launch of the gas pipeline is planned for 2018. Gazprom and OMV, along with France's Engie, Royal Dutch Shell, Germany's Uniper and Wintershal, are engaged in the project.
US President Donald Trump signed into law the new sanctions on Russia previously approved by the Senate specifically targeting the Nord Stream project in August. The new sanctions have been harshly criticized by the EU with the German foreign minister calling the restrictions illegal and aiming to take Russia's place on the European energy market.