MOSCOW (Sputnik) — Russia will continue economic interaction with Iraqi Kurdistan in coordination with authorities in Baghdad, Russian Deputy Foreign Minister Mikhail Bogdanov told Sputnik on Saturday.
"We have been doing this, are doing and will be further doing this, but, for sure, in coordination with the Iraqi government," Bogdanov said, commenting on further relations with Erbil.
During the referendum on independence that was held on September 25, the Iraqi Kurds voted overwhelmingly in favor of independence with the final percentage of those who voted yes exceeding 90 percent.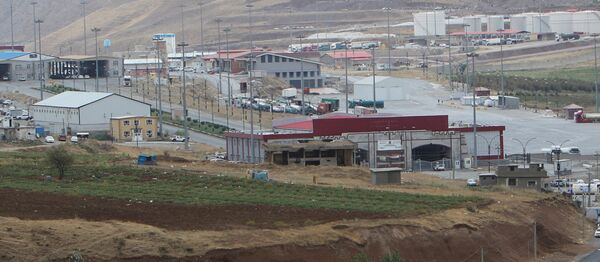 5 October 2017, 13:22 GMT
The Iraqi authorities said that the referendum was not legitimate and stressed that they would not conduct talks with the authorities of Iraqi Kurdistan on the issue of the vote. Baghdad has also taken a number of measures to prevent the region from declaring independence. Earlier this week, the Iraqi parliament gave a mandate to the prime minister to deploy troops in the oil-rich province of Kirkuk.
A number of states, including Turkey, Iran, the United States condemned the independence vote. Russia has repeatedly voiced strong support for Iraq's territorial integrity in the wake of the referendum.
Iraqi Kurdistan is a region with a predominantly Kurdish population. The Kurds, who make up about 20 percent of the Iraqi population, have been seeking self-governance for decades. In 2005, Iraq's Constitution recognized Kurdistan as an autonomous region run by the Kurdistan Regional Government. The referendum was announced by Iraqi Kurdistan's President Masoud Barzani in June.