MOSCOW (Sputnik) — The Royal Swedish Academy of Sciences on Monday decided to award the 2017 Nobel Prize in Economic Sciences to Richard H. Thaler for his contribution to behavioral economics.
Thaler was born on September 12, 1945 in East Orange, New Jersey.
Thaler received his bachelor's degree at Case Western Reserve University (Cleveland, Ohio) in 1967. He got his master's in 1970 and his PhD in 1974 – both at the University of Rochester (Rochester, New York).
In 1971-1978, Thaler taught at the University of Rochester's school of management. Between 1974 and 1978, he was an assistant professor.
In 1972-1975, Thaler was a program associate with the Rochester-Monroe County Criminal Justice Pilot City Program (University of Rochester).
In 1975, he worked as a research economist at the Public Research Institute (Center for Naval Analyses in Arlington, Virginia).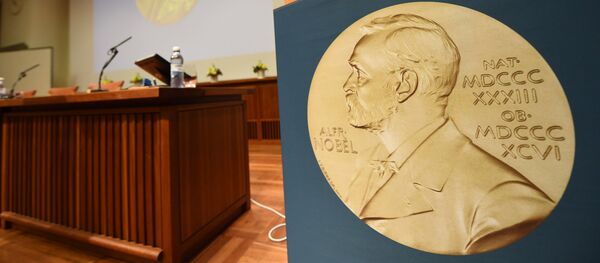 6 October 2017, 18:37 GMT
In June 1977-August 1978, Thaler was a visiting scholar at the National Bureau of Economic Research (Stanford, California).
In 1978-1980, he was an assistant professor of economics and public administration at the Graduate School of Business and Public Administration of Cornell University (Ithaca, New York).
In 1980-1986, Thaler served as an associate professor, while in 1986-1988, he was a professor of economics at the Johnson Graduate School of Management of Cornell University.
In 1988-1995, Thaler was a professor of economics at the Johnson Graduate School of Management, and director of the Center for Behavioral Economics and Decision Research.
He also worked as visiting professor and scholar at the MIT Sloan School of Management (Cambridge, Massachusetts) and Russell Sage Foundation (New York City, New York).
Since 1995, Thaler has been working at University of Chicago Booth School of Business.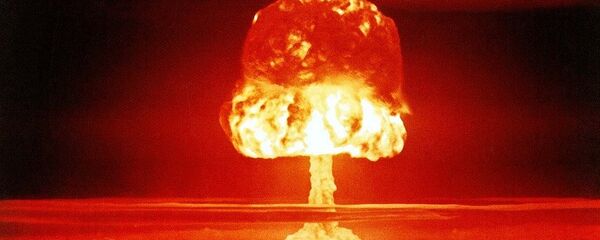 8 October 2017, 15:02 GMT
Thaler is currently the director of the Center for Decision Research at the University of Chicago and co-director of the National Bureau of Economic Research (NBER) project on Behavioral Economics.
Richard Thaler is best known for his theoretic works in behavioral finance, which integrates psychology and finance when exploring one's economic decision-making. The economist analyzed how such traits as limited rationality, social preferences, and lack of self-control systematically impact an individual's decision to the same extent as market outcomes. He wrote a total of 6 books. Most recently, Thaler is the author of Misbehaving: The Making of Behavioral Economics.
Thaler is an honorary member of the American Academy of Arts and Sciences, the American Finance Association, and the Econometric society.
In 2015, Thaler served as the president of the American Economic Association.
Apart from the Nobel Prize, Thaler has been awarded the TIAA Paul A. Samuelson Award for outstanding scholarly writing on lifelong financial security, the Global Economy Prize by Germany's Kiel Institute for the World Economy, among many other prizes.
The 2017 prize amount is 9 million Swedish kronas (approximately $1 million). The award ceremony is traditionally held on December 10, the day the Nobel Prize founder passed away. Initially, four Nobel awards were established, according to his will, in the fields of physiology or medicine, physics, chemistry and literature, while the award for contributions to development economics was established in 1968 in memory of Alfred Nobel by the Swedish State Bank.