"This increase can be attributed to the president's strategy to more proactively target extremist groups that threaten the stability and security of the Afghan people," the US Air Forces Central Command's report said.
It mentioned a total of 751 bombs released by the US military in Afghanistan last month, in what has become the highest monthly total in the past seven years.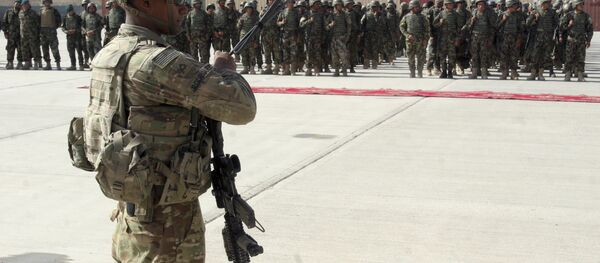 22 September 2017, 16:55 GMT
The report also cited the recent deployment of six F-16s to
Bagram Air Base
, "coupled with more B-52 missions dedicated to Afghanistan," something that "offers the additional strike capacity" to fight the extremists groups there.
In August 2012, the US dropped 589 bombs on Afghanistan, while the past nine months have seen a total of 3,238 bombs released in Afghanistan by the US military, according to US Air Forces Central Command data quoted by the Press TV news agency.
During a speech on August 21, President Trump announced a new strategy of giving more freedom to US military commanders to use force in Afghanistan. He pledged to keep US forces fighting there until extremist threats to Afghanistan were resolved.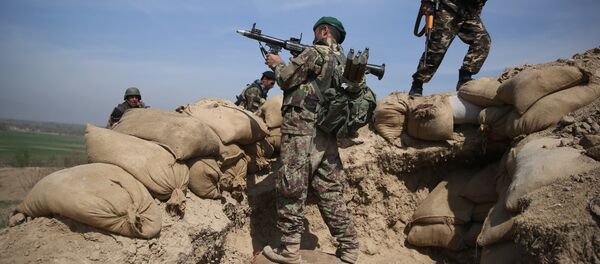 5 September 2017, 16:30 GMT
He said that he had decided to send more US troops, but declined to announce the specific numbers.
He also said that US military commanders were ordered to focus on destroying terrorist forces and to abandon all efforts at nation-building in Afghanistan.
Right now, about 8,400 US troops alongside 5,000 more from NATO forces are deployed in Afghanistan.