MOSCOW (Sputnik) — US President Donald Trump refuted media reports about possible soon resignation of White House Chief of Staff Gen. John Kelly.
US media wrote about possible Kelly's resignation from time to time. However, there were no recent reports on the issue. At the same time, last week the Politico media outlet reported citing the White House tech support team that the personal cellphone of Kelly had been potentially breached months ago.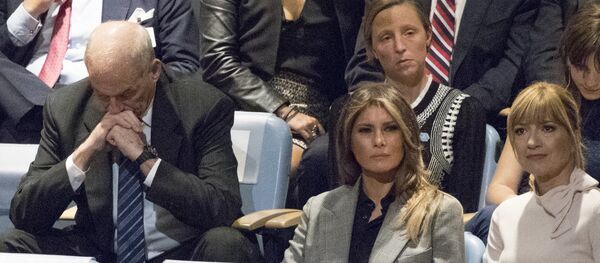 20 September 2017, 09:42 GMT
"The Fake News is at it again, this time trying to hurt one of the finest people I know, General John Kelly, by saying he will soon be fired. This story is totally made up by the dishonest media. The Chief is doing a FANTASTIC job for me and, more importantly, for the USA!" Trump wrote on his Twitter page on late Tuesday.