The changing global security landscape should compel Germany to take a much more active role in Europe's defense and security, according to Jumping Over Its Shadow — a report issued by Friends of Europe.
The authors canvassed almost 200 senior defense stakeholders in Germany and Europe for their views on the topic, and found domestic security and Islamist terrorism are perceived as the biggest threats in Germany, above cybersecurity, irregular migration and military risks in eastern Europe.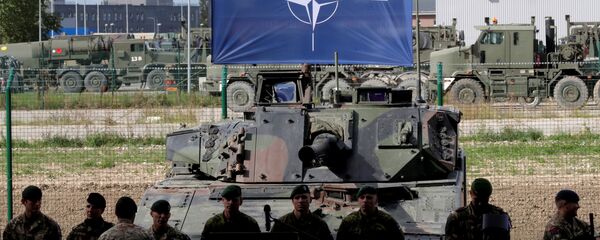 9 September 2017, 12:45 GMT
Signaling a possible political shift in German defense strategy, more respondents thought the European Union, rather than NATO, should be the primary focus of the country's revamped military efforts, and the US is no longer seen as Germany's most important security partner.
The report notes that the country's Nazi legacy continues to weigh heavily on attempts to upgrade the country's military — and while opinion polls show a majority of Germans accept the general principle their country should take greater responsibility for international security, they remain deeply uneasy about the use of force or sending soldiers abroad.
Despite this reticence, the report suggests Germany should make "a sustained investment in defense, after two decades of continuous cuts." Germany's defense budget stands at just 1.2 percent of GDP, by definition almost half NATO's 2 percent spending target, having risen in 2016 for the first time in years.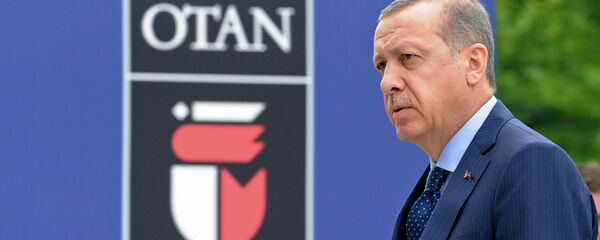 The report even goes as far as to recommend the military's institutional set-up, whereby any engagement of troops beyond its borders needs to be approved by the Bundestag, should be changed to make parliamentary approval of foreign deployments "more flexible" — providing in advance annual authorization for German soldiers serving abroad and creating a fast-track procedure "where rapid deployment is required."
Conflicting Demands
If Germany opts to follow the report's recommendations, it will immediately face several conflicting demands from different actors.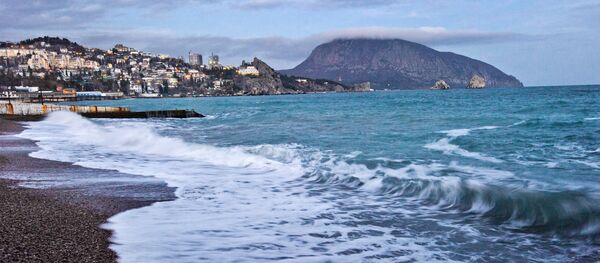 For instance, NATO wants to build up heavy tank divisions to support the EU's eastern flank, as part of its ongoing, provocative buildup on Russia's western borders, but France is conversely keen for Germany to develop light, rapidly deployable forces, transport and refueling capabilities for operations on Europe's southern periphery.
For their part, EU officials wish to prioritize cybersecurity, as well as police and administrative capabilities for conflict prevention and post-conflict stabilization.
Whichever approach Germany eventually adopts, the report said, the best way to address possible fears of a sudden surge in Germany's military spending would be to allocate part of the increase to the planned European Defense Fund, announced by the European Commission in June.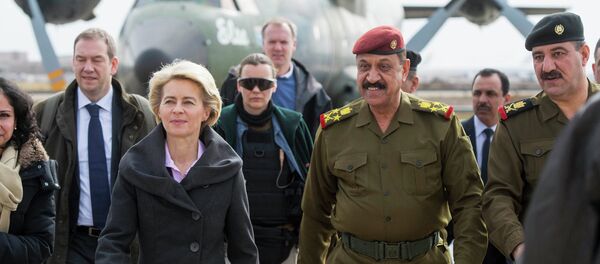 11 January 2015, 16:45 GMT
In any event, the country has a long way to go. The shoddy state of the Bundeswehr's air transport capacity was palpably demonstrated in 2014, when decades-old Transall cargo planes, which were supposed to carry German arms and trainers on a mission to train Kurdish fighters in northern Iraq, broke down repeatedly on the way and had to be replaced, eventually, by leasing private aircraft. The report indicates fully equipping the Bundeswehr with planes, helicopters, armored vehicles and ships will take up to 15 years.
Moreover, boosting the Bundeswehr's ranks may also take some time. The military has shrunk to its smallest size since its inception in 1955 — fewer than 177,000 active personnel compared to 500,000 at the end of the Cold War — a situation the report equates to the military "running on empty."
The report comes as German Chancellor Angela Merkel, having won her fourth straight mandate, is beginning coalition talks. While in her "grand coalition" with the Social Democrats, the Christian Democrats' desire for increased defense spending and a beefed up military role for Germany were largely stifled by their partners' pacifist tendencies.
However, such ambitions may be again tempered by Merkel's new associates, the liberal-right Free Democrats and anti-nuclear Greens — defense is likely to be one of the primary bones of contention between the trio. Moreover, the FDP's desire for constructive relations with Moscow could prevent Germany from joining in any military buildup in Europe's eastern extent.