New Delhi (Sputnik) — As burgeoning unemployment has become a major headache for the Indian government, Prime Minister Narendra Modi is looking at Japan – India's most reliable friend in the east — to share some of its burden.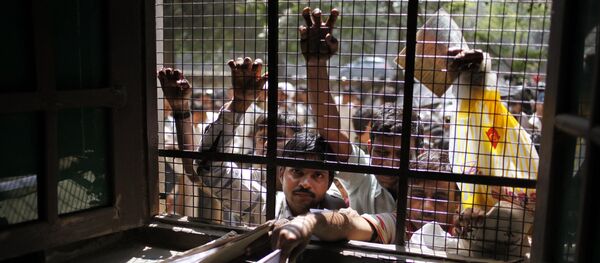 29 September 2016, 17:42 GMT
The Narendra Modi cabinet has approved a plan under which approximately 300000 Indian technical interns would go to Japan for training for a period of three to five years. The number is more than double the jobs created in the eight core sectors of India last year.
"Each skilled youth going there will have tenure of 3-5 years. These youth will work in the Japanese ecosystem and get employment opportunities there along with accommodation facility. About 50,000 of them may also get jobs in Japan," Dharmendra Pradhan, India's Minister of Skill Development said.
The memorandum of co-operation regarding this training program will be signed during the forthcoming Tokyo visit of Dharmendra Pradhan. He will be staying in Tokyo during October 16-18.
Creation of new jobs in India has taken a backseat in the last few years despite the economy growing at a growth rate of over seven percent.
"There is a real serious problem in India today, that we are unable to provide jobs to our youngsters. China produces 50000 jobs every single day. India, under Modi's Make in India, Start Up/Stand Up India, produces 450 jobs when 30000 youths seek employment every day," Rahul Gandhi, vice-president of India's main opposition — Congress party had fired a salvo last week.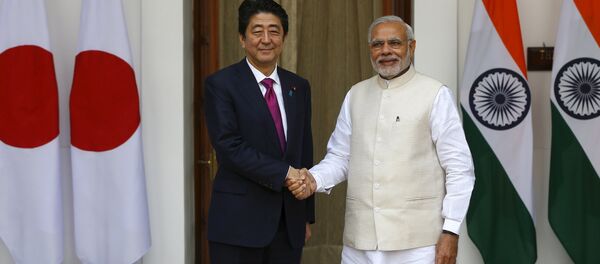 31 August 2017, 02:30 GMT
Not only the opposition party but the ideological parent organization, RSS of the ruling BJP is also unhappy over Modi's economic policy. "Employment, that is work for every hand and enough remuneration for sustainable livelihood is a major consideration for us," Mohan Bhagwat, chief of RSS had said earlier this month.
Faced with a barrage of criticism, Narendra Modi seemed to be on the back foot for the first time in 40 months of his tenure and Prime Minister. In his October 4 speech, Modi kept reminding the public that there were a 'handful of people' who were spreading 'pessimism' by finding fault with the government.
Meanwhile, the agreement with Japan for on the job training of 300000 Indian youths is being seen as mainly an election gimmick as the expects to retain power in the western state of Gujarat and wrest the northern state of Himachal Pradesh from the Congress party during the state assembly elections slated for December this year.