WASHINGTON (Sputnik) —  The democratic ranking member of the House Intelligence Committee Adam Schiff said on Wednesday that the committee plans to make public the Facebook ads that allegedly were purchased by the Russian-backed accounts on social media during the 2016 US presidential campaign.
"We've asked for Facebook's help to help scrub any personal identifiable information. But our hope is that when they conclude that, they will release that publicly," Schiff told reporters on Wednesday after a meeting with Facebook CEO Sheryl Sandberg.
Schiff said the advertisements will be made public by the Intelligence Committee, adding that the move will be useful for web platforms in dealing with foreign advertising beyond the Russia investigation.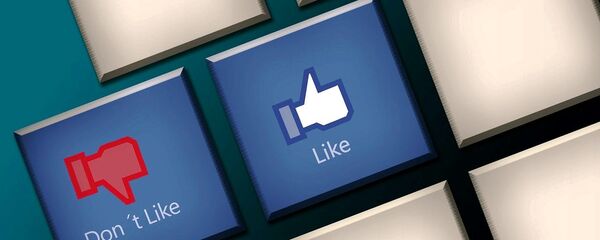 3 October 2017, 21:16 GMT
Congressman Mike Conaway, who is also on the Intelligence Committee, said the meeting with Sandberg was productive and it was important for the panel to understand Facebook's perspective.
In early September, Facebook said that Russia-linked entities bought $100,000 worth of political advertisements in a two-year period up to May of this year.
Russia has faced persistent allegations of having interfered in the 2016 US election, many of them suggesting that an information campaign took place on social media. Russian officials have repeatedly denied meddling in other state's domestic affairs, calling the US allegations absurd.