ROME (Sputnik) — Many EU states pursue a hypocritical policy toward Russia by supporting anti-Moscow sanctions while actively promoting trade and economic cooperation with the country, Hungarian Foreign Minister Peter Szijjarto said Friday.
"With regard to Russia, there is a lot of hypocrisy in Europe. Many countries sign major deals with Moscow in the economic and energy sector, but they do not want to show that… At the last International Economic Forum in St. Petersburg, which was held last summer, there were more people who spoke German than those who spoke Russian. Many companies, especially German, Dutch, and Austrian ones, have set up important projects with Gazprom. It is a fact," Szijjarto said in an interview with Italy's Il Sole 24 Ore newspaper.
Szijjarto explained that Hungary wanted pragmatic relations between the European Union and Russia. He added that Central Europe had historically only lost from clashes between Western Europe and Russia.
"The best thing for us is to develop the most effective and pragmatic cooperation between Western Europe and Russia. So when I say that Germany and Russia have very strong economic ties, I do not mean anything negative. After all, we envy them," Szijjarto said.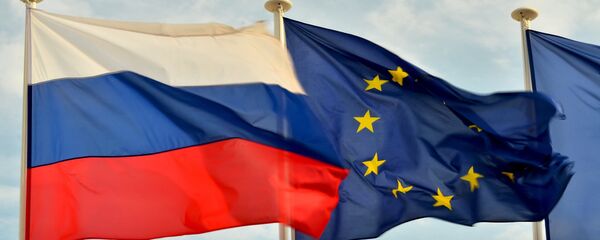 3 October 2017, 14:33 GMT
He noted that the trade and economic cooperation between Hungary and Russia was constantly developing. According to the minister, in the first seven months of 2017, Hungary's exports to Russia had increased by 40 percent compared to the same period in 2016. However, Szijjarto added that due to the introduction of anti-Moscow sanctions Hungary had lost export opportunities in Russia worth of at least $7 billion.
The European Union, as well as other Western countries, including the United States, introduced economic and diplomatic restrictions against Moscow after Crimea seceded from Ukraine and joined Russia as a result of a referendum in 2014. In response to the measures, Russia introduced a food embargo on products from the countries which had targeted it with sanctions.