The remaining Daesh terrorists in the Syrian northeastern city of Raqqa have demanded the Syrian Democratic Forces (SDF) provide them a corridor to leave several districts that are still under their control, a source in the SDF told Sputnik Turkiye. He said that representatives of the Arab tribes residing in the city are negotiating with Daesh commanders over the evacuation of civilians from those areas.
Abdulaziz Yunus, a SDF foreign affairs representative, told Sputnik that the city would be liberated from militants within 2-3 days.
© Sputnik / Hikmet Durgun
Raqqa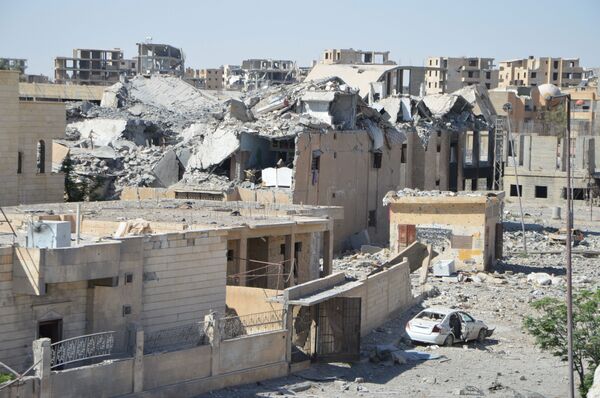 Raqqa
© Sputnik / Hikmet Durgun
"We have retaken most of the city long ago, but the operation has been stalled because terrorists are using civilians as human shields. SDF servicemen are evacuating the residents from the city and as soon as all of the civilians are moved out, the Daesh rebellion will be finally defeated," he said.
He further elaborated that the strength of the terrorists is running out; their defeats in Raqqa have undermined their morale and prevent them from fighting back.
"Very soon we'll tell the whole world about the liberation of Raqqa. We intend to liberate the whole of Syria from Daesh so that terrorists won't have any place to hide," Abdulaziz Yunus said.
© Sputnik / Hikmet Durgun
Raqqa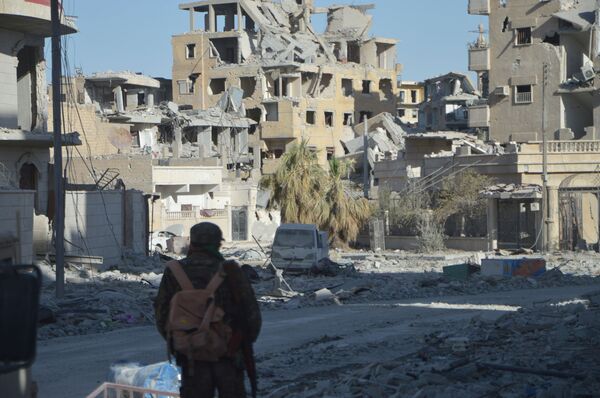 Raqqa
© Sputnik / Hikmet Durgun
Roj Kobani, an SDF commander, told Sputnik that most of the Daesh terrorists who still remain in Raqqa are foreign mercenaries and the few who are Raqqa natives are eager to surrender.
"Daesh controls only a couple of city districts, however, as there are peaceful residents there, so we are operating very carefully. Terrorists leave no opportunity for the residents to escape and use them as human shields. Some of the militants shave their beards and merge with the residents," he said.
Time and again they carry out terror attacks, blowing themselves up among civilians, he said. Several days ago, SDF forces prevented such an attack by neutralizing some of the militants before they were able to blow themselves up.
© Sputnik / Hikmet Durgun
Raqqa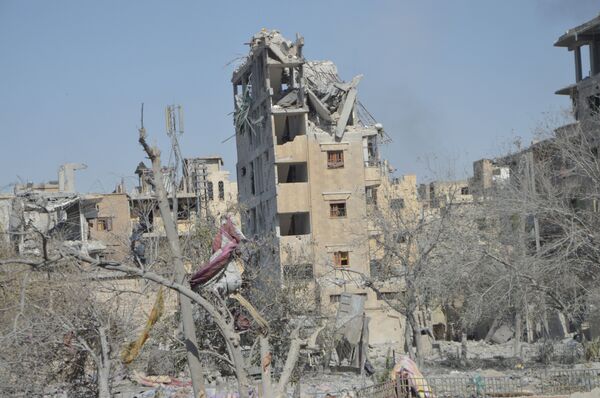 Raqqa
© Sputnik / Hikmet Durgun
"We were able to save dozens of lives by now. We accommodate civilians on the territories which are safe and free from terrorists," the commander said.
He also said that terrorists are still trying to fight back, using snipers and cars filled with explosives. Among the militants who have been captured by the SDF there are natives from many countries, including Russia's Chechnya, Iraq, Turkey, Tunisia, France and other European countries.