Addressing the conservative conference on Friday, Trump also said the US is fighting against "rogue" states of Iran and North Korea.
Since his election victory, President Trump has taken a new course in relations with Cuba after a thaw that the island nation enjoyed under President Obama. In particular, he rolled back parts of the March 2016 deal between the Obama administration of and the Communist state, imposing business and travel restrictions on Havana.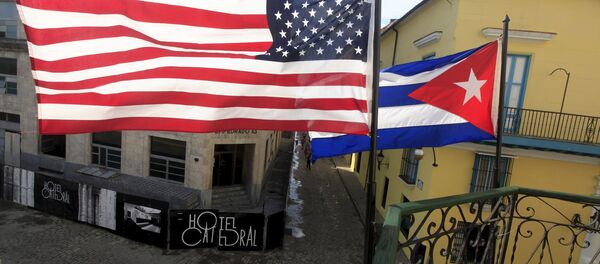 4 October 2017, 03:32 GMT
Trump has also been tough on Venezuela, repeatedly referring to the
Maduro government
as a "dictatorship" and accusing it of suppressing democracy in the country. In August, the US president signed an executive order that imposed
new financial sanctions
against Caracas. Trump has also suggested that Washington may launch military operation amid the rising death toll in Venezuelan protests.
Venezuela has been turmoil since March when the Venezuelan Supreme Court ruled to restrict the power of the legislature. The decision was canceled, but supporters of the Parliament, who strive for the dismissal of the court members, started protests that eventually led to the deaths of more than 120 people.