MOSCOW (Sputnik) — The US withdrawal from UNESCO is an emotional step, but it will not cause inconvenience to the international organization, Russian Culture Minister Vladimir Medinsky told Sputnik in an interview.
"UNESCO has already got used to the absence of the United States in its composition, so it will not cause a great inconveniences to the organization," the minister said.
According to Medinsky, the United States has formed a habit of dictating its terms, whereas UNESCO has a principle of compromise and respect for the position of others.
"So I think that this is an emotional step connected with the unipolar world syndrome that this great country, the United States, is going through. I think that it will sooner or later overcome this syndrome," Medinsky added.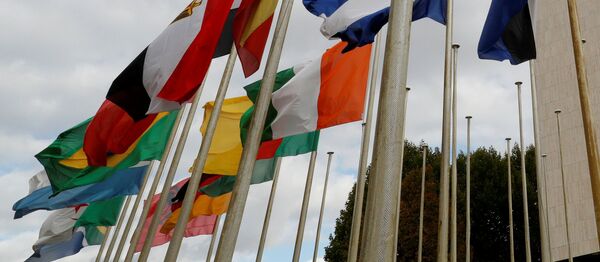 14 October 2017, 04:21 GMT
Palestine also commented on the issue, saying that Washington was using its membership in the organization as a tool to push through the interests of Israel that has "occupied" Palestinian territories in "flagrant violation of international law."
On Thursday, the United States announced its decision to withdraw from UNESCO in late 2018, citing the need for fundamental reform within the organization and an anti-Israeli bias.
After the United States announced its decision, Israeli Prime Minister Benjamin Netanyahu issued an order to begin preparations for Israel to follow suit, which was described by Russian Foreign Ministry spokeswoman Maria Zakharova as a "bad example" of the US. She explained that the decision was made as the organization has become less politicized in making decisions on the Palestinian issues.
The United States will remain a member of UNESCO until December 31, 2018, and from 2019 hold observer status in the organization.