One of the victims of the October 1 shooting spree in Las Vegas has woken up from a medically induced coma less than two weeks after a bullet pierced her brain and severely damaged her right eye.
Frost was attending a concert with her boyfriend when deranged gunman Stephen Paddock opened fire from his hotel room on the 32nd floor of the nearby Mandalay Bay Hotel in the deadliest shooting incident in recent US history.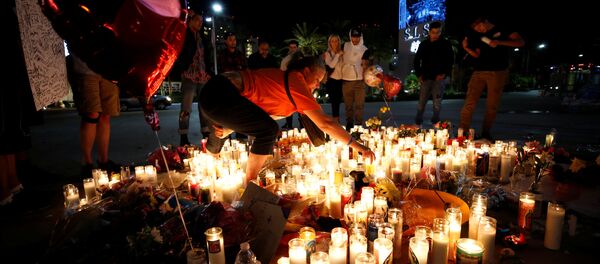 3 October 2017, 10:06 GMT
Frost, a certified public accountant with Ernst & Young now living in San Diego, was shot in the head and was rushed to a nearby hospital. The bullet had pierced the frontal lobes of her brain before ricocheting, landing in her right eye.
The surgeons removed the damaged eye and took out a bone in her forehead to help her recover.
Three Las Vegas hospitals announced they would help to cover the medical costs of the uninsured attack victims.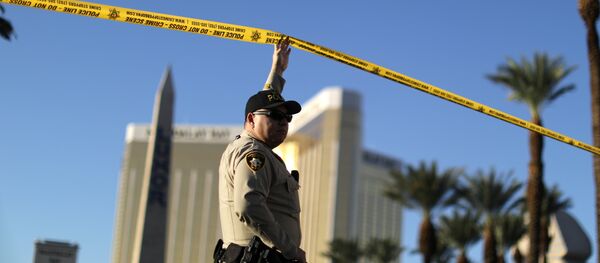 10 October 2017, 07:34 GMT
Meanwhile, the Go FundMe campaign set up for Tina Frost, has already raised nearly $540,000, to cover her expensive medical treatment as she recovers.
Fifty-eight were killed and 527 were injured in the 72-minute shooting rampage that targeted the 22,000 people attending the Route 91 Harvest Festival along the Las Vegas Strip.
By the time police stormed into Stephen Paddock's hotel room, the 64-year-old had already committed suicide.