MOSCOW (Sputnik) — Russia's Strategic Missile Forces are testing a silo-based ballistic missile using launches from the Dombarovsky missile base in the Orenburg region to the Kura testing range on the Kamchatka peninsula, chief of the Kapustin Yar testing range, Maj. Gen. Oleg Kislov, told reporters.
"The testing range is working on the development of a prospective silo-based missile system using the Yasny [launch site at Dombarovsky base] — Kura trajectory," Kislov said. Kislov did not provide further details on the missile.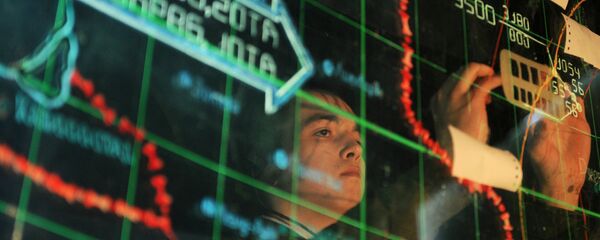 4 October 2017, 15:21 GMT
However, Commander of the Russian Strategic Missile Forces Col. Gen. Sergey Karakayev said last December that Russia had been developing a new heavy-class intercontinental ballistic missile, dubbed Sarmat, that was expected to be put into service in 2019-2020.
It was previously reported that the Krasnoyarsk Machine-Building Plant is ready to start mass production of the super-heavy thermonuclear armed missiles.
The Defense Ministry also announced that tests of a new missile for the Iskander tactical ballistic missile system have been completed at the Kapustin Yar testing range.
"The completion of the testing of a new missile for the Iskander system is among the most significant events that happened recently," Kislov said.
The general added that the Kapuistin Yar is currently working on 160 projects in the interests of all branches and arms of the Russian armed forces.