MOSCOW (Sputnik) — RT Editor-in-Chief Margarita Simonyan on Tuesday commented on UK Foreign Secretary Boris Johnson's rebuke of opposition politicians over their appearances in RT programs.
"It would have been astonishing, had it not become so banal: Boris Johnson is exercising his freedom of speech by bullying his fellow politicians for exercising theirs by speaking on RT," Simonyan said.
Johnson said earlier on Tuesday in the House of Commons that some UK politicians were "continuing to validate and legitimate that kind of propaganda by going on those [RT] programs."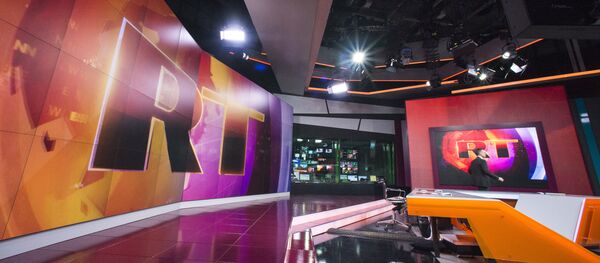 14 October 2017, 17:42 GMT
RT has been facing a
barrage of accusations
by US officials about allegedly spreading fake news and attempting to influence public life, in particular, following the 2016 US presidential election. According to the US intelligence community, the broadcaster was involved in alleged attempts of the Kremlin to sway the election. The Russian Foreign Ministry has refuted the claims and said that Moscow could
use the same measures toward US media
on Russian territory if RT is further oppressed in the US.
In late September, the US Department of Justice asked an RT contractor in the United States to register under the Foreign Agents Registration Act (FARA). According to the RT editor-in-chief, this move was apparently aimed at preventing the media outlet from working in the US.