MOSCOW (Sputnik) – Sobchak launched a presidential campaign website on Wednesday, calling herself a candidate "none of the above," and urging people to cast their votes for her.
According to her website, Sobchak has already gathered almost 2,000 signatures from the necessary 100,000 in order to be eligible to run for the presidency.
Sobchak also urged voters to show up at polling stations in a letter she sent to the Vedomosti newspaper to announce her candidacy. She added that she was hoping to raise the money necessary for the campaign with the help of the Russian elite.
Kremlin spokesman Dmitry Peskov has said he believes that the question of the possible Sobchak's nomination should be treated from the point of view of compliance with the legislation and noted that she satisfies all criteria enshrined in the Russian Constitution to run for the Russian presidency in 2018 after all necessary formalities are completed.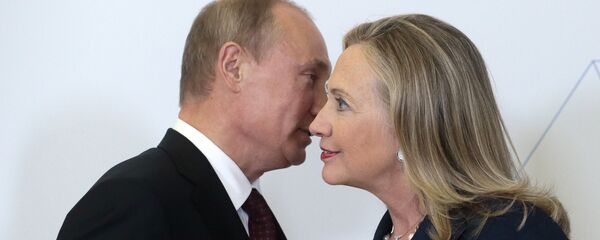 16 October 2017, 19:35 GMT
The spokesman added that Sobchak, though very talented and educated, wanted to engage in politics, would have to start from scratch since she is experienced in journalism which differs greatly from politics. He also noted that Sobchak's political views were unclear.
The US State Department has declined to comment on Russian TV personality Ksenia Sobchak's decision to run for the presidency in 2018, a department official told Sputnik.
Russian polling organization Levada Center published on Monday a survey about potential female candidates in the elections, scheduled for March 2018. Six percent of the respondents said Russian upper house speaker Valentina Matvienko could run for president, while 1.4 percent suggested politician Irina Khakamada. Sobchak and Natalia Poklonskaya, a member of the Russian parliament's lower house, were both named by 0.4 percent of respondents each.
Sobchak, known in Russia as a TV personality, socialite, and activist, is a daughter of late St. Petersburg Mayor Anatoly Sobchak and former member of the Russian Federation Council Lyudmila Narusova. In 2012-2013, Sobchak was a member of short-lived Russian Opposition Coordination Council.