Q.: How significantly has the US-led coalition contributed toward degrading the Taliban's capabilities, and do you expect the Trump administration's recent announcement of an increase in US troops will help with preventing further attacks like this week's?
A.: Seven to eight years ago we had what was called the "Obama surge." We had about 150,000 plus international troops positioned in Afghanistan and yet we had an intensifying conflict from 2009 all the way to today. And I don't think three thousand additional US troops are going to change much on the ground.
For the moment, it looks like the insurgency is still intensifying, and they are inflicting damage, not just on the Afghan government and national security forces but on the forces' of international allies also who are assisting Afghanistan across the country. Over the past few days, we have seen attacks in the South and in the east and in Kabul, it also looks like enhancement of troops and further coalition air support are not going to tame this insurgency. It is still in its stage of intensifying. 
Q.: So, what do President Ghani and his government need to do to bring the Taliban to the negotiating table, or is the military option really the only one available?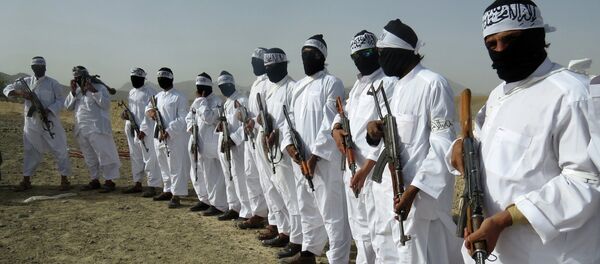 16 October 2017, 17:26 GMT
A.: A military solution has never been the possibility when we discuss Afghanistan. Once you have an insurgency it becomes really difficult to beat it militarily. A peace deal would pave the way toward a peaceful Afghanistan. However, when you look at both sides, the Taliban are putting their force on the ground and the Afghan government and its international allies are talking about war. In reality, it looks like none of them really wants to have peace. They are both pushing for the military option. What I don't understand, is for how long can this really be sustainable for the Afghan government, national security forces, for the international community, and of course, for the Afghan people.