Amid the recent cooling between Russia and the West, the Norwegian defense portal Aldri Mer ("Never again") shocked compatriots with claims that the Russians "trained to invade" Svalbard, a crucial Norwegian archipelago, during the recent exercise Zapad 17. According to Aldri Mer, Russia waged not one but two simulated attacks on Svalbard. Norwegian forces were allegedly taken by surprise, with Norwegian jets reportedly being unable to fend off the intruder.
Aldri Mer based its allegations on information by six anonymous sources from within the Norwegian defense establishment and NATO. According to Alrig Mer, Norway's inability to provide intelligence irritated NATO officials and set off a series of crisis meetings to discuss what was described as a "complete loss of situational awareness in the north."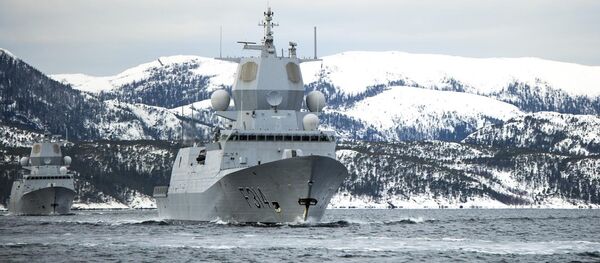 31 August 2017, 10:59 GMT
Lieutenant Colonel Ivar Moen of the Norwegian Joint Military Headquarters outside Bodø said that Norwegian authorities did not want to speculate over exercise scenarios employed by Russian forces.
Furthermore, Lieutenant General Morten Haga Lunde of Norway's military intelligence unit (E-tjenesten) repudiated Aldrig Mer's report as erroneous, while insisting that his intelligence unit had "extremely good oversight and understanding of the situation," especially before, during and after Russian drills, Norwegian national broadcaster NRK reported. Former Defense Minister Ine Eriksen Søreide, who recently went on to become Norway's first female Foreign Minister, claimed that no type of simulated attack was either seen or reported, stressing that her country received much praise from NATO for its good surveillance capacity.
Aldig Mer's editor-in-chief Kjetil Stormark nevertheless held his ground, citing "clarification problems" on E-tjenesten's part and referring to "entirely different Russian training patterns" established by NATO specialists.
Meanwhile, the wholly unsubstantiated idea of Russian "hostile takeover" is often being pedaled in Nordic media to justify increased military spending or increased cooperation with NATO. In 2014 and 2015, Russian troops were thus claimed to have staged a huge military exercise in the Baltic that simulated an occupation of Denmark's Bornholm, Sweden's Gotland, Finland's Åland and northern Norway.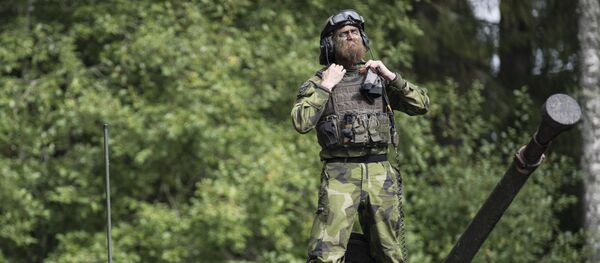 16 October 2017, 09:38 GMT
The Zapad-2017 maneuvers were held on September 14-20 on the territory of Russia and Belarus and were highlighted as a threat amung Norway's fellow Nordic countries, such as Sweden, which held simultaneous drills featuring US tanks and aircraft.
The Svalbard archipelago lies halfway between northernmost Norway and the North Pole and boasts a population of 2,600. According to the Svalbard treaty signed in the 1920s, the archipelago of Svalbard is under Norwegian control. However, the USSR (and by extension Russia) has historically had a physical presence on the archipelago. The community of Barentsburg has been long limited to coal mining operations, but has been recently boosted by investment and renovation for, among other things, scientific purposes.
​According to Norway's military doctrine, Russia is identified as a major threat, which has led to the Nordic country boosting its spying capacity with a reconnaissance ship, the MS Marjata, and surveillance aircraft.
The goal of the Aldri Mer website is to ensure that Norway never gets invaded again, as it was by Nazi German forces in 1940. Ironically, it was the Russians who liberated northern Norway in 1944.
​Previously, the controversial TV series "Occupied" based on the idea of Norwegian crime fiction writer Jo Nesbø, once again invoked the nonexistent threat from the east and featured a grotesque Russian invasion of Norway. It stirred strong emotions and was criticized as a step back to the Cold War-mentality.