After hailing the anti-harassment social media campaign #Metoo earlier this week and praising the courage of those speaking out, Swedish Foreign Minister Margot Wallström, the figurehead of the country's "feminist" foreign policy, called for more forceful political measures to stop sexual violence and harassment.
"I can confirm that this happens even at the highest political level, I also experienced" Margot Wallström said, as quoted by the Swedish daily Dagens Nyheter, while declining to talk about it "from too personal a perspective."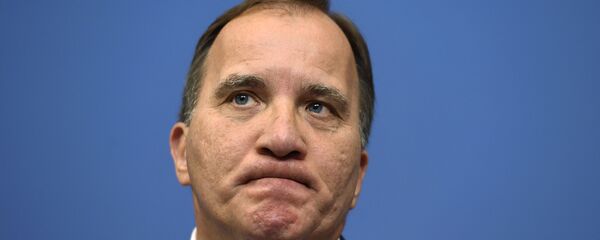 18 October 2017, 09:29 GMT
In a matter of days, however, it emerged that Wallström previously had already shared her personal story, admitting falling victim to harassment at a EU banquet, when her vis-à-vis at the table started being too liberal with his hands.
Wallström described the vastly uncomfortable dinner with EU leaders in "Räkna med känslorna" ("Feelings considered"), a 2014 book by Swedish journalist Jan Scherman.
"Suddenly I felt a hand on my hip. My neighbor at the table began pawing me. It was completely unimaginable," Wallström narrated, acknowledging her "shock." By her own admission, Wallström had to leave the dinner and later raised the issue with Jose Manuel Barroso, the then-chairman of the European Commission. According to her, Barroso shared her impression that this was unacceptable, yet it remains unknown whether he actually talked to the assailant or not.
Wallström said that she would gladly see to it that the reaction to harassment is not limited to the outcry in social media, suggesting that these appeals must turn into measures. Wallström, who previously worked in the Democratic Republic of Congo in the capacity of UN special envoy on sexual violence, investigating claims of institutionalized rape by rebels and government troops, emphasized that the problem is also well known in the UN.
​Meanwhile, the #Metoo campaign in Sweden has led to rape allegations against two high-profile journalists.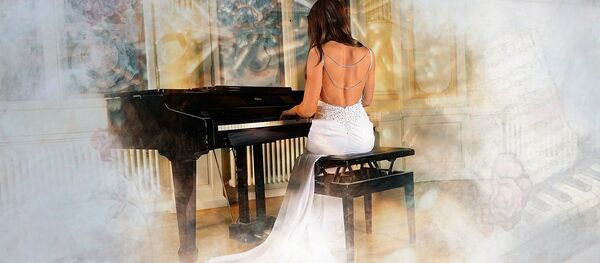 29 September 2017, 13:29 GMT
A senior boss of Swedish national broadcaster SVT is now under internal investigation after an outcry from employees in conjunction with the campaign. According to the news outlet Dagens
ETC
, the allegations feature "grabs, kisses and other types of inappropriate behavior."
In a more serious case, Aftonbladet's star journalist Fredrik Virtanen took a "time out" from his job after a cascade of rape allegations, including blunt accusations from fellow journalist Cissi Wallin, who claimed that Virtanen had drugged and raped her in 2006. By her own admission, she never dared to expose him until "Weinstein-gate." Aftonbladet, which initially warned its readers that "spreading allegations may be counted as slander," was later reported to have started a personal case against Virtanen. Ironically, Virtanen has emerged as a campaigner for feminism throughout his successful career.
​In yet another instance of #Metoo, journalist and children's writer Katerina Janouch lashed out against renowned crime fiction writer, publisher and Aftonbladet columnist Jan Guillou, accusing the 73-year-old literature veteran of overly approaching her in the presence of his own wife.
"It happened basically every time that Jan Guillou became intrusive in a grabby and uncomfortable way," Janouch wrote on her blog, citing "hands on the knee under the table," "whispered obscenities" and "failure to keep fingers under control."
#Metoo was launched by actress Alyssa Milano in order to draw attention to sexual assault and harassment around the world. In the campaign, women are urged to share their own experience to "give people a sense of the magnitude" of the problem.