"The President has asked for a list of supporters who stand for the National Anthem. Add your name below to show your patriotism and support," the petition, which went up on Thursday, reads.
The Trump Make America Great Again Committee, which is co-operated by the RNC and Donald J. Trump for President, Inc. (DJTP) announced the "official" petition on Thursday, asking those on their email list to sign. The petition is now freely available to sign on the RNC's website.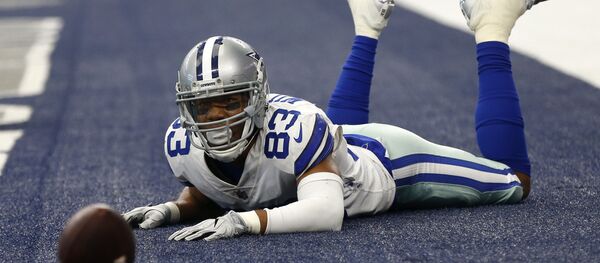 4 October 2017, 21:21 GMT
Should one sign the petition, they will be redirected to a donation page that offers an "I STAND WITH THE FLAG" sticker to anyone who donates at least five dollars.
Trump reignited the controversy over professional athletes kneeling for the National Anthem as part of a political protest in September 2017 through a series of tweets and public statements.  During a September 23 rally, Trump said "Wouldn't you love to see one of these NFL owners, when somebody disrespects our flag, to say, 'Get that son of a bitch off the field right now. Out! He's fired. He's fired!'"
Trump elaborated on his thoughts in a tweet later that day. "If a player wants the privilege of making millions of dollars in the NFL, or other leagues, he or she should not be allowed to disrespect our Great American Flag (or Country) and should stand for the National Anthem. If not, YOU'RE FIRED. Find something else to do!" he tweeted on September 23.
Over the next several days, over 200 players sat, kneeled or remained in their locker room during the playing of the national anthem.
This week, the NFL announced their official position on players who kneel in protest: while Commissioner Roger Goodell believes players "should" stand, they will not be penalized for kneeling. He added that he didn't believe players were disrespecting the flag when they kneel, and that "we are trying to stay out of… politics."
Trump derided Goodell's statements as "total disrespect" and "too much talk, not enough action" in a pair of Wednesday tweets.
Then-San Francisco 49ers quarterback Colin Kaepernick began the controversy in August 2016 by kneeling, which he said he did because he refused to "show pride in a flag for a country that oppresses black people and people of color. To me, this is bigger than football and it would be selfish on my part to look the other way. There are bodies in the street and people getting paid leave and getting away with murder." Kaepernick's actions followed two years of increasingly high profile protests at the deaths of black men at the hands of police or in police custody, notably Michael Brown in Ferguson, Missouri and Freddie Gray in Baltimore, Maryland.
Kaepernick's decision to take a knee was met with both acclaim and criticism, but the scandal had slowly quieted down — until Trump stepped back in, fanning the controversy's flames once more. The issue has since become a political bugaboo, with the origin of Kaepernick's protest mostly forgotten in Trump's wake as the issue is recast as being about the national anthem instead of about police killings of black people.