Though the two women were minding their own business, Miskulin made a beeline toward the couple and informed them that they were going to hell.
"Did you know you're literally exchanging normal sexual behavior, abnormally?" Miskulin asks the couple as they try to walk away. "You're going to burn in hell for it for eternity."
Trying to get the man to leave them alone, Steinberg began to yell out toward surrounding pedestrians that she's gay. Sadly, this does not deter Miskulin.
The bothersome fellow then proceeds to ask Steinberg whether she's from the area, to which she replies yes.
"You're kidding me… you're kidding me," Miskulin says in a shocked tone, before asking whether Steinberg is a democrat. "Oh my god, they actually let you move here?"
Seconds later, a concerned citizen finally interferes and asks both Lundquist and Steinberg if they're okay, but once the person turns their attention to Miskulin and says he's harassing the couple, things took a turn.
Miskulin announces he's actually a lawyer and that he has a right to speak his mind.
"Do you know that I'm a criminal defense attorney and the term harassment is a very subjective term," the 38-year-old man says. "I can talk into the air whenever I please."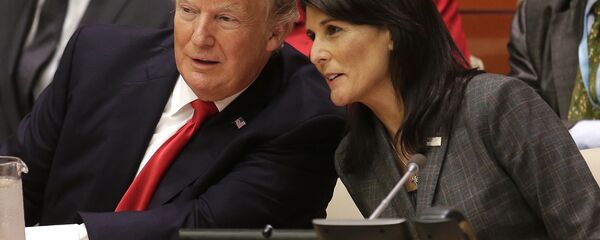 4 October 2017, 19:00 GMT
Eventually giving Steinberg permission to film him because he wants to spread his message, Miskulin adds that several people share his homophobic views and that the US President Donald Trump was proof of it.
"This is the Trump era and you're going to see a whole lot of things changing," he insisted.
It was at this moment that the two women were able to get away.
Turns out what Miskulin didn't know was that these two were actually well-established YouTube bloggers with more than 30,000 subscribers. The taped incident was soon published on Facebook and eventually loaded onto YouTube by Tuesday.
"This all makes sense, everything is just adding up," Lundquist says in a joint YouTube blog with Steinberg. "He basically tries to justify his actions because of the president, which was ultimately sad, that kind of action made me sad."
The video of the interaction, which gained more than 90,000 views on Facebook, led to netizens tracking down the man. Their collective detective work revealed that Miskulin was, in fact, not an attorney after all.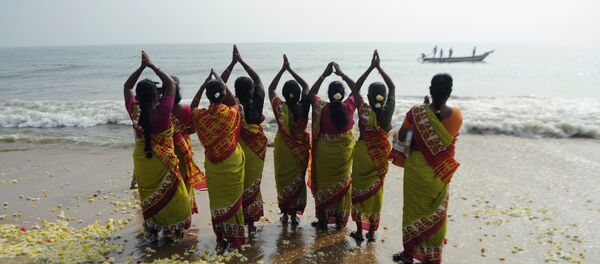 17 October 2017, 12:44 GMT
"I've dealt with that guy before… always trying to start sh*t with people," Alec Bauer wrote on Steinberg's Facebook post. "I got into a fat argument with him for this very reason."
"He was giving two girls holding hands sh*t, saying they are going to hell blah blah and then he told my autistic mute friend he was going to hell… he obviously didn't know what was happening but I tore him a new one that day… this guy is a tool," the commenter added.
Badgered by social media users, Miskulin later told Steinberg he would "see [her] in court," despite giving permission to share the encounter.
"I wanted to publicly shame this guy so he knows not to mess with me or anyone else because it's not okay to attack someone for being who they are," Steinberg later told OC Weekly Wednesday.