Lieutenant Colonel Anastasia Biefang had always felt "inferior" until she decided to undergo a course of hormone therapy and several surgeries to change her gender, German RBB 24 TV channel reported.
On Wednesday, the 43-year-old Biefang who now considers herself to be a woman, has been appointed to a new leading position within the German Army.
Biefang has been entrusted with being in charge of the 381st communication and support battalion in the German town of Storkov, which consists of 750 soldiers.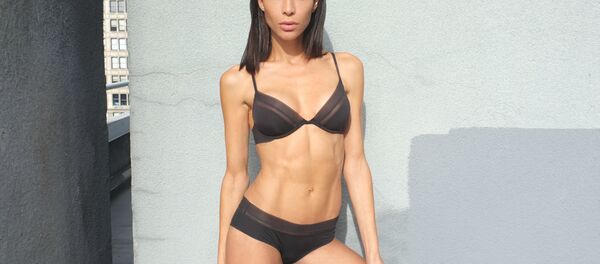 20 October 2017, 15:11 GMT
According to the woman, her subordinates took the army's management decision normally and she believes that her service on the new post will be successful.
People's Reaction
At the same time, Biefang who has served in the Bundeswehr for 23 years, admitted that the news about her appointment has been met with criticism by many people.
The opinions of social media users on this issue are divided.
Some people wrote that they "felt sorry" for the German Army…
​I feel terribly sorry for today's Bundeswehr soldiers…
​Quite frightening, what crippled existences are conducting military service in the #Bundeswehr! Not very trustworthy.
​Comrades, the #Bundeswehr embarrasses itself more and more! The transsexual A. #Biefang takes the command over 750 German Army soldiers! #BRD
​This is HOW deterrence works. Cost-effective and efficient.
​This can't work. I'm not against homosexuals!!! But this is another caliber!
​Conchita Wurst will soon be defense minister. What next?
However, others noted that gender shouldn't play any role in job promotions…
​I think this is not embarrassing. I'm assuming that this man/woman has eggs in his pants (figuratively) and knows how to lead [the battalion].
​Her brain is female-wired, but I wonder what her job is. The suitability must be judged accordingly.
​That's exactly what I mean. If he / she would not be able to do anything, no one would have come up with an idea to appoint her to an important position.
…and stressed that the professional qualities of a person should be assessed neutrally, regardless of his or her gender.
​I guess she would not have achieved what she did if she did not manage her job. Everything else is secondary.
…and now up to Colonel, Mrs. Anastasia.
The [professional] quality of an officer must be always rated gender neutrally.