MOSCOW (Sputnik) — The deliveries of cutting-edge S-500 air defense systems, with a range of 400-600 kilometers (250-370 miles), to Russia's Aerospace Forces will start around 2020, Deputy Commander of Russia's Aerospace Forces Lt. Gen. Viktor Gumenny said Monday.
READ MORE: Russia's S-500 to Engage Targets at Earth's Outer Layer — Defense Corporation
The S-500 Prometey, also known as the 55R6M Triumfator-M, is a foremost anti-aircraft and anti-ballistic missile system currently under development in Russia. The S-500 can intercept and destroy both intercontinental ballistic missiles and hypersonic cruise missiles and aircraft.
READ MORE: Russia's Next Gen S-500 Prototype Launch Date Announced
Previously, the Russian news network Zvezda had described the S-500 Prometey as a whole set of characteristics that would turn the Russian air defense system into a single information space, rather than just an advanced new missile system. According to the broadcaster, Prometey might analyze information about possible missile attacks from early warning satellites and over-the-horizon radars and issue target designations to various systems.
The Prometey, designed by Russia's Almaz Antei corporation, is a major upgrade from the bleeding-edge S-400 complex that has already been put into service and its US rival — the Patriot Advanced Capability-3.
© REUTERS / Ints Kalnins
U.S. soldiers stand next to the long-range air defence system Patriot during Toburq Legacy 2017 air defence exercise in the military airfield near Siauliai, Lithuania, July 20, 2017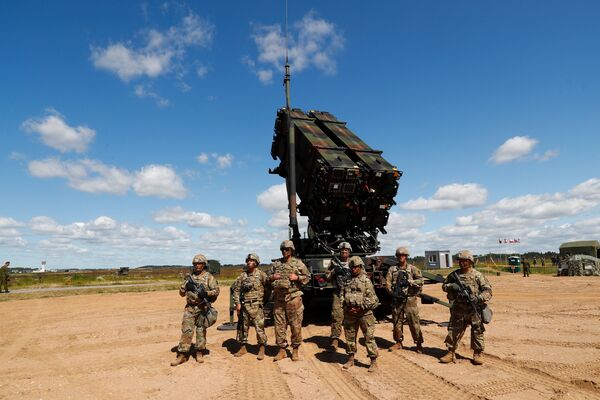 U.S. soldiers stand next to the long-range air defence system Patriot during Toburq Legacy 2017 air defence exercise in the military airfield near Siauliai, Lithuania, July 20, 2017