If the UK government doesn't want to be accused of instigating 'biggest cover-up for decades,' it should make public a trove of 50 confidential documents on the way Brexit will affect British businesses as well as the legal scenario if the whole process was reversed, said Ms. Miller.
Gina Miller — who has already taken the government to court in 2016 for refusing to let MPs vote on Article 50 — has insisted the UK Prime Minister Theresa May must now release confidential papers that outline the ramifications of "no deal" being reached.
Failure to do so, she has warned, could result in the threat of further legal action being taken against the British government in the High Court in London within a matter of weeks.
"Unless the government are transparent with these reports they could be guilty of the biggest cover-up for decades," Ms. Miller told Sputnik.
"All businesses know how invaluable cost-benefit analysis is in decision making; if the government have them in relation to Brexit, parliamentarians must have sight of them. Otherwise they are being asked to make the biggest decision for 44 years blindly," she added.
14 Days to Make Reports Public
The move comes after former Brexit minister David Jones confirmed that David Davis' Department for Exiting the European Union (DExEU) had "conducted analysis of over 50 sectors of the economy."
It is understood the government has also received further legal advice over the possibility of rescinding Article 50 that triggered the UK's intention to leave the EU. Taking back Article 50 could delay negotiations — or do away with Brexit altogether.
Lawyers acting for the Good Law Project alongside Molly Scott Cato, a Green party MEP, have now given the UK government 14 days to make the dossier public or face a challenge again in the High Court.
Ministers have, so far, ignored calls to publish the conclusions, arguing that some findings "would undermine" the government's ability to negotiate the best deal for Britain if this information was made public — despite 120 MPs writing to Brexit secretary David Davis earlier this month, accusing him of keeping them and the public in the dark.
Ms. Miller insists the government has a duty to publish all the reports.
"Their view is that gives away their negotiating position, but it's not true. The reports are not going to say what it is you're going to negotiate, what it says is these are the consequences. These reports should be made transparent," Ms. Miller told Sputnik.
"There are two questions here: are they made visible to the public or are they made visible to MPs? Because we are not in a world of direct democracy, we're in a world of representative democracy and if we have that, then actually every party, every MP in that house should have sight of those documents."
© REUTERS / Stefan Wermuth
Gina Miller speaks outside the Supreme Court following the decision of a court ruling that Theresa May's government requires parliamentary approval to start the process of leaving the European Union, in Parliament Square, central London, Britain, January 24, 2017.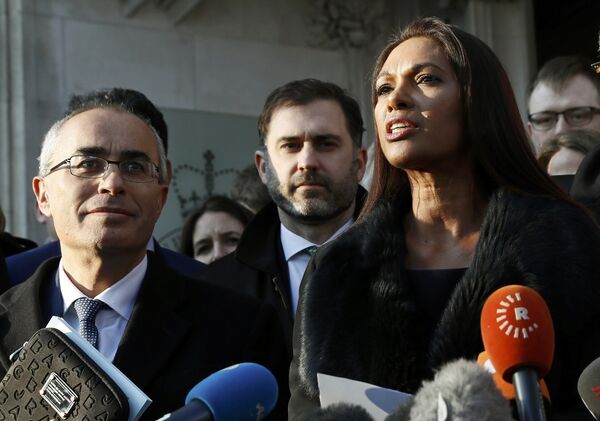 Gina Miller speaks outside the Supreme Court following the decision of a court ruling that Theresa May's government requires parliamentary approval to start the process of leaving the European Union, in Parliament Square, central London, Britain, January 24, 2017.
She suspects the dossiers contain a scenario planning for a "no deal" outcome — favored by some leading Brexiteers — as well as probably a legal position surrounding the possible revoking of Article 50.
"I could bet my bottom dollar that in those 50 sector reports, WTO [World Trade Organization] comes and it specifies and it touches on — to a greater and lesser degree — what no deal means and that's why they are not publishing them," Ms. Miller added.
In the Public's Interest
Molly Scott Cato MEP said the European referendum was all about taking back control, but how can the public know if they are being denied vital information, she asked
"It has been clear for some time that the attempt to keep the Brexit impact studies secret is more to cover the government's blushes than to enable efficient law-making. The rule of law requires that MPs know what Brexit really means before they formally vote on whether we withdraw," Ms. Cato said.
and just who is Gina Miller to demand anything? don't remember anyone voting for her to speak for them

— mick (@qprmicky) October 23, 2017​
You don't want to see what your government is hiding from you in these secret Brexit reports?

— Mark Bartlam (@MarkBartlam) October 23, 2017​
Jo Maugham QC, founder of the Good Law Project, maintained the government must act in all our interests and we must be able to see that.
"Scrutiny lies at the heart of our democracy and these studies inform decisions having a profound impact on our futures. There is clear and compelling public interest in their production. It is not right that they may be hidden from public view."
Political Uncertainty Affecting British Manufacturing
The latest quarterly report published by EEF/BDO, the industry trade body, has revealed Britain's manufacturers are now spending less on new plant and machinery because of a continued slowdown in consumer spending in the UK and political uncertainty.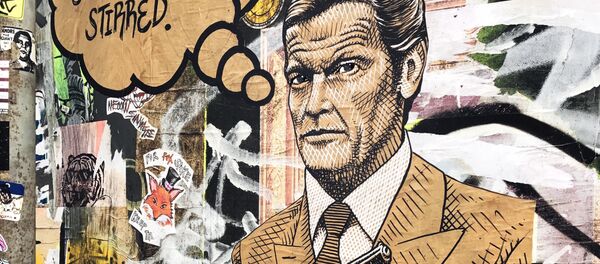 23 October 2017, 13:53 GMT
"With global demand on the up, conditions should be ripe for industry to make new investments in capacity and productivity-enhancing technology, but Brexit means the future outlook for investment in not clearcut," Lee Hopely, EEF's chief economist said.
"There is little doubt that Brexit is likely to weigh on sentiment over the next 12 months with uncertainty over the UK's terms of exit. As such, it is vital the government sends a signal to industry and investors in the UK and overseas that it is doing everything in its power to get growth of the UK back on the agenda. This must include a bold and ambitious cross-government industrial strategy," she added.
Tom Lawton, head of manufacturing BDO LLP, revealed confidence over the UK economy had now fallen for the second consecutive quarter.
"With growing opportunities around the world, particularly the eurozone, manufacturers' need stability and certainty in the government policy [including Brexit] to provide the right environment for them to commit to the significant capital and research investment required to support continued growth," he said.