"The congress stresses that it is necessary to steadily move toward strengthening the armed forces with Chinese particularities, considering drastic changes in the field of state security and the imperative of our time to build a powerful state and mighty armed forces," a resolution adopted for the next five years by the ruling Communist Party of China at the 19th National Congress read out on Tuesday.
According to the document, China needs an upgraded army, navy, air force, missile force and strategic support force, as well as an efficient command center that could be responsible for joint military operations in a campaign.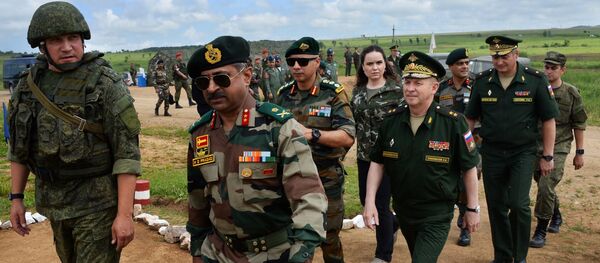 7 September 2017, 22:04 GMT
Speaking at the congress last week, China's president and general secretary of the Communist Party, Xi Jinping, pledged to complete the modernization of the country's military by 2035 and to transform it into a world-class fighting force by 2050. 
According to the president, the country must build powerful ground forces, an ocean-going navy, a modern air force, a strong rocket force and a capable strategic support force. Furthermore, the military must have strong joint operations capabilities between theaters and a modern combat system with "distinctive Chinese characteristics."
One Belt One Road Initiative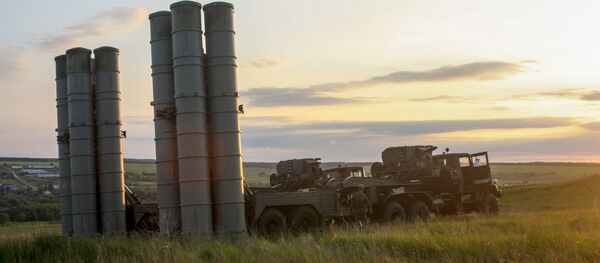 At the same time, the resolution read that "China will persist in developing friendships and partnerships with all countries, actively promote international cooperation within the framework of the "One Belt One Road initiative.'"
The "One Belt One Road" initiative envisages the construction of infrastructure linking together dozens of countries in Africa, Asia, Europe and the Middle East.
According to the party's plan, China will also promote the formation of a new type of international relations based on respect and equality.
China's "One Belt, One Road" strategy was launched in 2013 and is aimed at developing infrastructure and strengthening ties between Eurasian countries, focusing on the land-based Silk Road Economic Belt and the 21st-century Maritime Silk Road. In May 2015, Russia and China signed an agreement aimed at combining the integration efforts of both the Eurasian Economic Union and the Silk Road project.