Four Aegis destroyers from the South Korean, US and Japanese navies kicked off two days of military drills on Monday. The exercises are intended to prepare them for a North Korean ballistic missile attack, South Korean defense officials told Yonhap.
​"It has to be seen in context of what we've been hearing the past few weeks coming out of the United States," Mercouris said. Indeed, as intelligence expert and Loud & Clear co-host John Kiriakou pointed out Monday, the "one thing that nobody seems to be talking about here is diplomacy … we're only talking about putting B-52s on 24-hour alert, and sending ships, and committing troops and CIA special operations."
"The latest exercise is designed to prepare against growing nuclear and missile threats by North Korea in accordance with the agreement made during the 48th Security Consultative Meeting between South Korea and the US in October 2016," the South Korean Joint Chiefs of Staff told Yonhap news agency Monday.
The exercises will not include live-firing any missiles, but will instead simulate a scenario in which South Korean, Japanese and US forces detect a missile launch and share information with one another, according to South Korea's Defense Ministry.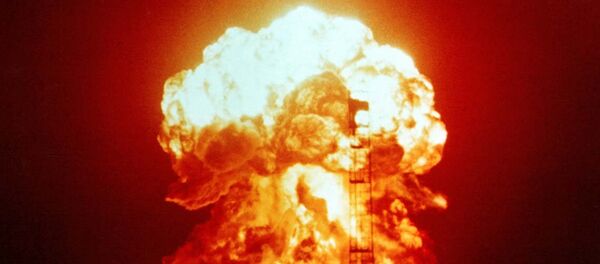 23 October 2017, 23:03 GMT
"[A]nybody who has any knowledge of Korean history knows there is nothing more likely to provoke people in Korea – North and South – than involving Japan," Mercouris said.
According to Kiriakou, a veteran CIA intelligence analyst, Japanese Prime Minister Shinzo Abe is one of the few world leaders who has a steady working relationship with US President Donald Trump, and this plays into the "message" being sent by the exercises as well.
"It seems to me to be a message not just to the North Koreans, but a message to South Korea and the rest of East Asia – that Japan is back, Japan will be a military power, and Japan will take leadership in East Asia," Kiriakou observed.