For some time, claims that Russia helped sway the result of the June 2016 "Brexit" referendum have abounded in the UK media — now, this speculation has triggered an official investigation, with parliament's Culture, Media, and Sport Committee sending a letter to Facebook chief executive Mark Zuckerberg, asking whether any adverts on the network were bought and/or pages set up by Russian-linked accounts during the referendum campaign.
Aleksandr Yakovenko, Russian Ambassador to the UK, has been quick to respond to the charges.
"Allegations Russia is behind Brexit are an insult to British political leadership and the British people. The referendum was a 2015 election promise of David Cameron, who was hardly thinking about Russia. Now Brexit talks have become the main foreign policy challenge for London, there is a temptation to find a scapegoat — Russia. I call on British politicians and journalists to stop promoting a fake agenda, and stop trying to solve Britain's own problems at Russia's expense," Mr. Yakovenko told Sputnik.
Thawing Relations
The allegations also come at a politically inopportune time for the UK government, as Foreign Secretary Boris Johnson prepares to visit Moscow after several canceled trips.
Russian senator Aleksey Pushkov has spoken of his hope the summit will improve relations between the two countries.
"I expect Russian-British relations will be at least slightly defrosted. The ice won't disappear completely for quite a while, but I hope it won't remain as strong as it is now, and many cracks appear. It's too early to talk about a thaw, but after three years of London's attempts to ignore Russia, finally there is an understanding Britain needs to interact with Moscow, and it will enlarge British foreign policy possibilities," Mr. Pushkov told Sputnik.
What, if any, concord Johnson's trip will produce is unclear, although its promise could well be sabotaged if paranoid Russophobic conspiracy theorizing continues among the UK's political class.
​Ben Bradshaw's 'Slight Suspicions'
The allegations date back to December 2016, when Labour MP Ben Bradshaw, made the sensational claim in parliament that Russia had interfered in that year's referendum on Britain's European Union membership.
Bradshaw's claims were met with ridicule from his fellow parliamentarians at the time — one Conservative MP dismissed them as "crazy" and "a joke," and suggested Bradshaw simply "[did] not want to accept the will of the people" — and a Cabinet spokesperson said the government had no evidence whatsoever Russia had used cyberwarfare to influence the result.
Unfazed by the criticism, Bradshaw began telling every mainstream media outlet that would listen, that Prime Minister Theresa May was not being transparent about the issue, and pressuring the government to reveal information on whether Russia provided direct political funding to Brexit campaigners.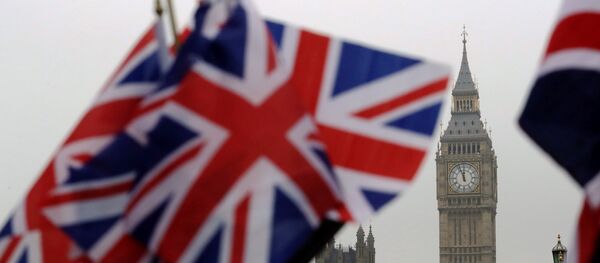 27 February 2017, 14:41 GMT
"I'm very suspicious about the UK government's reticence in talking about this. Our government clearly knows more than they're letting on and I think it's slightly suspicious they're not being more open about it. All we have had up to this point is stonewalling and obfuscation," he told Business Insider. 
Bradshaw's clear belief that lack of evidence is tantamount to proof of conspiracy was adopted by other UK politicians, including Labour MPs Mary Creagh, Chuka Umunna, Chris Bryant — and evidently Culture, Media, and Sport Committee chair Damien Collins. 
Bradshaw also asked Intelligence and Security Committee to investigate the issue, although he is said to have received a "cryptic" reply from committee chair Dominic Grieve, making it uncertain whether his request will be granted.
Litany of Allegations
The Brexit referendum is but one of the many democratic elections and referenda that have produced results that run contrary to Western elites' liking, and have been subject to Kremlin-meddling as a result.
In 2016 alone, the election in Montenegro, the Netherlands referendum on the EU-Ukraine treaty and the US Presidential Election were all said to have been interfered with by the Russian state.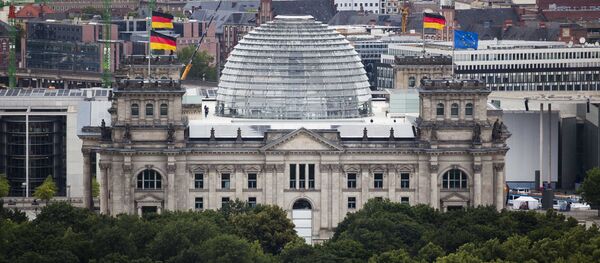 Alarmist claims of Russian meddling also abounded before and during the Dutch, German and French election campaigns, although quickly vanished from mainstream discourse when establishment candidates and parties prevailed. 
Despite the cavalcade of hysterical theorizing and accusations by Western politicians and the mainstream media, there are clear indicationsthe public isn't sold on the idea.
In October, a survey conducted by leading French pollster Ifop revealed a majority of citizens in the UK, France, Germany and Poland believe the US, not Russia, influences elections in other countries.
One-third of UK residents think the US exerts influence on elections in other countries, although the percentage is significantly higher in Germany and France (over 40 percent) — in Poland, 43 percent also point their suspicions towards the US.
In all four countries, the poll showed intelligence played a major role in shaping perceptions, with those possessing higher education choosing the US as the main culprit, in comparison to their less-educated peers.