"The Department of Defense is sustaining over 250 F-35 aircraft and plans to triple the fleet by the end of 2021," but the Pentagon "is facing sustainment challenges that are affecting warfighter readiness," the watchdog said Thursday.
The jets have faced "significantly longer repair times" — about twice as long as the program's goal — as a direct result of not having enough parts, GAO reports. While the F-35 program office initially set out to complete repairs processes in 60 to 90 days, the Pentagon has in fact taken about 172 days on average to fix issues on the aircraft, according to the report.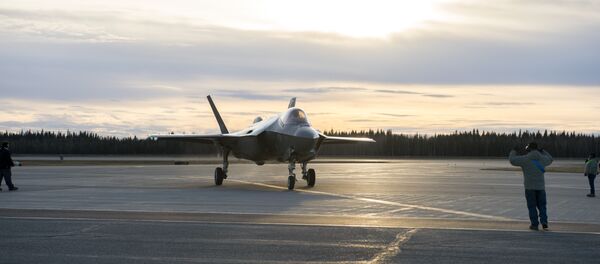 16 October 2017, 19:16 GMT
The Pentagon plans to field 2,457 multi-role F-35 aircraft within a few years, but the military has yet to receive all the technical information it needs to issue sustainment contracts in the future, GAO said. Furthermore, new F-35Bs delivered to the US Marine Corps in 2018 won't have "intermediate-level" maintenance capabilities for repairs at sea.
The GAO argued further that the DoD doesn't have a solid grasp on precisely how much it will cost to sustain the F-35s over the program's lifecycle.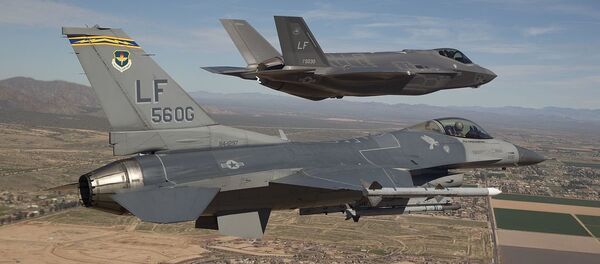 25 October 2017, 19:57 GMT
Acquisition costs are estimated to reach at least $406 billion, while forecasts for operations and sustainment costs have been marked near $1.1 trillion for the lifetime of the F-35 program.
The total F-35 program cost of $1.5 trillion is about 8 percent of the 2016 US gross domestic product. Pentagon weapons negotiation chief Shay Assad said the Pentagon has initiated a "very intense effort" to find areas where costs can be reduced along the supply chain, which Assad expects will take about a year to complete.