German customers have bought 1,000 more Ladas than last year, in large part thanks to the popular Vesta model, Bernd Haack, marketing manager for Lada Deutschland told Sputnik.
"Things look really positive, we were able to reach last year's sales figures at the end of September. At the end of the year, we expect to see an increase of about 50 percent compared to the previous year," Haack said.
Since the launch of the Lada Vesta in spring, some 600 of the models have been sold. It has received favorable reviews from German motoring enthusiasts, with one reviewer in the German Sueddeutsche Zeitung newspaper calling it the "best car that Lada has ever produced."
The new Lada Vesta SW wagon by AvtoVAZ
© Photo : Press service of PAO AVTOVAZ
/
Over the coming year, Lada is planning to release two new models of the Vesta: an estate car and a SUV. 
Another big hit with customers is the new 5-door model of the Lada 4x4, which is often known by customers under its old name, Lada Niva.
The 4x4 is selling well thanks to the car's low weight and short wheelbase, which makes sharp turns easier, Haack said.
© Photo : Lada Niva
Lada Niva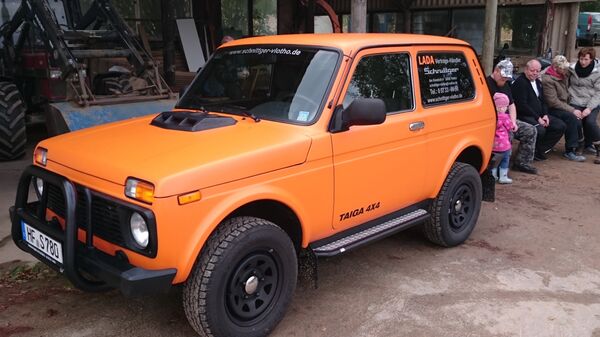 Lada Niva
"You can really go wherever you want with this vehicle and it's just a fraction of the cost of a Mercedes G-Class.
Here it doesn't matter if you get a scratch on the bodywork, but that's somewhat more problematic on the Mercedes, it's really a lot of money."
The Russian carmaker is benefiting from a "positive image" among German car dealers, Haack explained.
"The new model range has made us a lot more attractive to dealers. At the moment we have a lot of applications from people who want to sell Ladas."
There is no typical Lada customer, Haack added.
"They are from all walks of life. What you might say is that they are usually not 20-year-olds who have just passed their driving test, but rather people who are a bit older."
© Sputnik / Said Tsarnaev
 / Go to the mediabank
A Lada Granta factory in Argun, in the Chechen Republic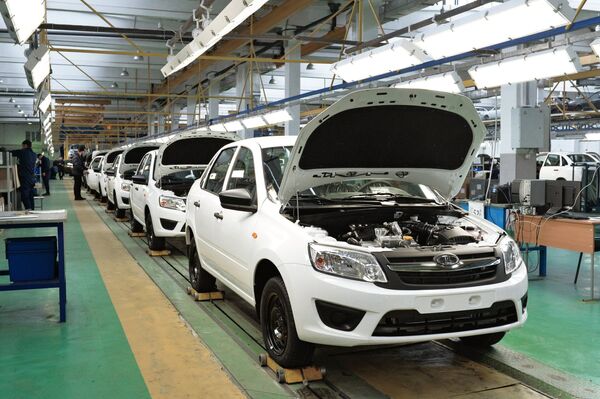 A Lada Granta factory in Argun, in the Chechen Republic
© Sputnik / Said Tsarnaev
/
Lada, along with Romanian carmaker Dacia, offers some of the cheapest new cars available in Germany. For example, buyers can drive a new Dacia Sandero off the forecourt for €6,990 ($8,096) or a Lada Granta for €7,260 ($8,408).
According to a recent study by the University of Duisberg, the price of the average new car in Germany has more than doubled since 1990, reaching €31,400 ($36,366) euros at the end of 2016.