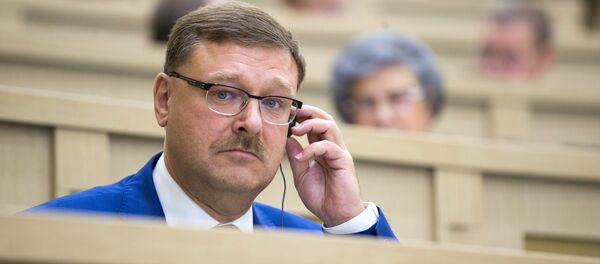 26 October 2017, 23:24 GMT
The spokesperson said that Russia "regrets that this company [Twitter] is most likely falling a victim to deep-rooted prejudice against our [Russian] media." He also stressed that Twitter has created "precedent of unequal treatment of clients, which can be concerning for other users of the social network."
On Thursday, Twitter announced that it has made a "policy decision to off-board advertising" from accounts of Russia's RT and Sputnik. The company stressed that it "did not come to this decision lightly" and honored its commitment to the Russia probe which is aimed at discovering "Russian traces" in the US 2016 election campaign.

Twitter specified that RT and Sputnik are allowed to use its platform, however, all income from advertising in the volume of about $1.9 million will be donated to research of the use of Twitter in "civic engagement and elections".
The actions of Twitter provoked a harsh response from Russia. Moscow condemned Twitter's move as another aggressive step and attempt to crackdown on press freedom.
Meanwhile, Sputnik news agency said in a press release that it had never used paid promotion on Twitter.
"Sputnik never used paid promotion on Twitter. Our subscribers are those who are tired of the 'mainstream' and who are looking for an alternative perspective at the news," the press release read.
Amid anti-Russian hysteria, the US bashes Russian media outlets without any substantial proof of the fact that Russia indeed meddled in the 2016 election. The investigation into alleged collusion between the Trump campaign and Russia started more than a year ago but still has not produced results. Twitter as well as Facebook have also failed to provide substantial evidence to support the claims that Russia was able to successfully influence the outcome of the election through buying ads on social network platforms.