The charges are still sealed under order of a federal judge. However, CNN's source said that whoever the charges are against may be taken into custody as soon as Monday.
Mueller's office declined to comment on the news.
The special counsel investigation began in May following Trump's firing of FBI Director James Comey. In August, Mueller impaneled a Washington, DC, grand jury as part of the investigation. The grand jury issued two subpoenas in that time, for Russian-born lobbyist Rinat Akhmetshin as well as Jason Maloni, a spokesman for Trump campaign head Paul Manafort. Akhmetshin and Manafort, along with several others, met in June 2016. Donald Trump, Jr., oldest son of the president, also attended the meeting. He told reporters in July 2017 that the purpose of the meeting was to discuss a Russian law preventing American citizens from adopting Russian babies.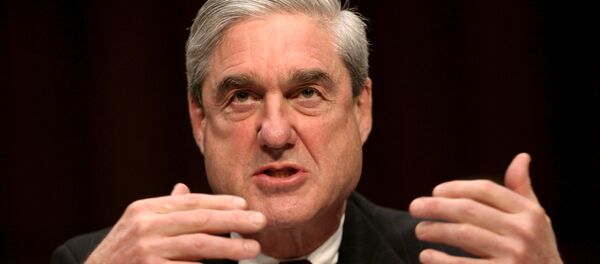 13 October 2017, 00:22 GMT
Many possible charges and incidents are under investigation by Mueller's team. The special counsel is also meant to "investigate Russian interference with the 2016 presidential election." Other incidents that have come up in the investigation are meetings between former Russian Ambassador to the US Sergey Kislyak with Trump's son-in-law and adviser Jared Kushner and former National Security Adviser Michael Flynn.
The investigation is also looking into allegations that Trump obstructed justice when he fired Comey.
The Russian government, Trump, and all others accused of wrongdoing within the investigation have denied that there was any sort of collusion between Moscow, Russian actors, and the Trump campaign.