Saudi Arabia is moving toward a "new generation of cities," said Mohammed bin Salman, crown prince of the Middle Eastern kingdom, during one of his rare appearances before the press on October 24. The first of its kind, the city, to be named Neom, would be powered by green energy and have no room for "anything traditional," he said.
Neom, an ambitious business hub, was promoted with a video clip showing happy people engaging in business, science, art, leisure, and showed men and women freely mixing in modern European clothes — something that is impossible in most of Saudi Arabia.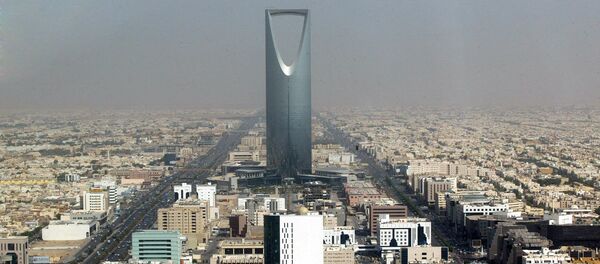 24 October 2017, 16:22 GMT
The city is shown as technically — almost science-fiction-style — advanced, with human-like androids, 3D-printers for all manner of materials, hydroponic gardens and ubiquitous drone delivery. Best of all, it is to be located "right at the heart of world's transport, trade and telecom routes."
The problem is, right now Neom is empty desert, a lot of sand left and right — and a single wreck of an American Consolidated PBY Catalina seaplane, covered in graffiti, according to a Bloomberg report.
​In order to transform the seemingly lifeless desert region in the westernmost point of Saudi Arabia on the shore of the Red Sea, the crown prince will pour a whopping half a trillion dollars on the sand — some of it kingdom money, but most intended to come from international investors.
What the money could buy is a 10,000-square-mile city — over twice as large as the entire footprint of neighboring Qatar — connected with neighboring Egypt via a proposed bridge. It will also touch the border with Jordan, creating a transnational hub.
Inspiration for the Neom agglomeration comes from the remarkably successful city of Dubai. In the UAE megalopolis, investors, workers and tourists enjoy a lifestyle ordinarily at play in other parts of the world: women can wear bikinis, alcohol is allowed, and various religions are represented by churches and temples. None of these western exigencies are to be found throughout the rest of the ultra-conservative kingdom where sexes live separately, women are not allowed to drive (until next year it is thought), and the only religion permitted is a very strict version of Islam.
In Neom, however, alcohol will not be tolerated, the crown prince asserted.
"We can do 98 percent of the standards applied in similar cities, but there is 2 percent we can't do, like, for example, alcohol," he told reporters. "A foreigner, if they desire alcohol, can either go to Egypt or Jordan."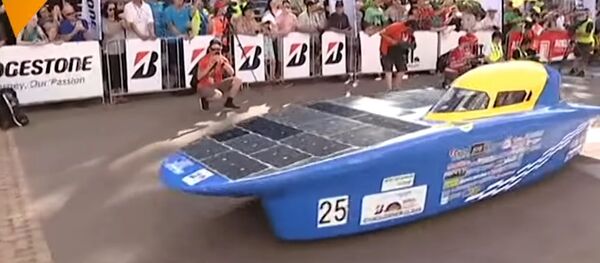 9 October 2017, 10:10 GMT
The pure awesomeness that the Saudis have pumped into advertizing Neom, however, is shadowed with the history of some less fortunate attempts at terraforming the desert, the most prominent being King Abdullah's Economic City (KAEC).
Established 2005, KAEC was supposed to house an estimated 2,000,000 people by 2015. As of 2017 it houses some 5,000, according to Bloomberg, and despite being in development for 10 years, it is still spoken of in the future tense.
In part, the failure of the KAEC initiative can be blamed on the reluctance of the kingdom's elite to pursue economic reforms while oil prices were still high.
The challenges that lie ahead for the construction of Neom will not deter Russian investment, however. According to a report by Rossiyskaya Gazeta, the Russian Direct Investment Fund (RDIF) announced on October 26 that it would invest several billion dollars into the Saudi project.
"The Russian Direct Investment Fund (RDIF) wants to be a co-investor with other international funds. The Fund will attract leading Russian companies to invest in the creation of the city of Neom, thereby contributing to their high-tech expansion in the promising markets of Saudi Arabia and the entire Middle East," RDIF CEO Kirill Dmitriev told reporters on Thursday.