Results of a new poll released on Saturday reveal a stark and growing divide among Americans, suggesting that distrust, unrest and unhappiness with the US democratic system of governance is driving the biggest political division in the country since the Vietnam War, according to the Washington Post newspaper.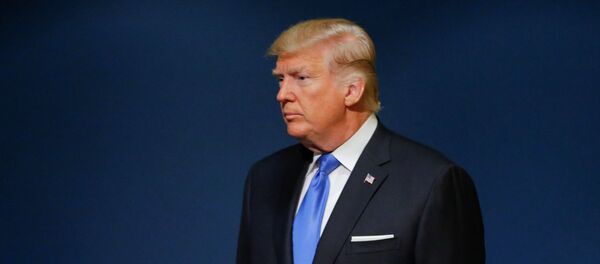 25 September 2017, 20:59 GMT
The survey, conducted jointly between the newspaper and the University of Maryland, showed stark political divides as a result of the nine-month-old presidency of Donald Trump and suggested that his policies, method of expression and his tactics have done more to alienate Americans from each other than anything that has occurred in the country in the past 45 years.
Answering questions that used words like 'blame,' 'dysfunction' and 'proud,' as well as phrases including 'dangerous low point,' poll results indicated that Trump's methods are the critical factor in how Americans view their democracy.
About seven in 10 participants agreed that political divisions in the US are similar to the time period surrounding the Vietnam War, according to the results. Almost six in 10 agreed with a statement suggesting that Trump is increasing the dysfunctionality of the US political system.
Noting Trump's often radical rollbacks in longstanding social programs — as well as those in health care, taxes and immigration, alongside a sharp increase in personal attacks by the president — seven in 10 poll respondents asserted that Trump and his administration are dysfunctional, while an even greater percentage, eight in 10, noted that Congress is dysfunctional.
Results revealed that just 12 percent of poll participants thought members of Congress use core values to facilitate policy, while an overwhelming 87 percent observed that lawmakers "do whatever is needed to win reelection," cited by the Washington Post newspaper.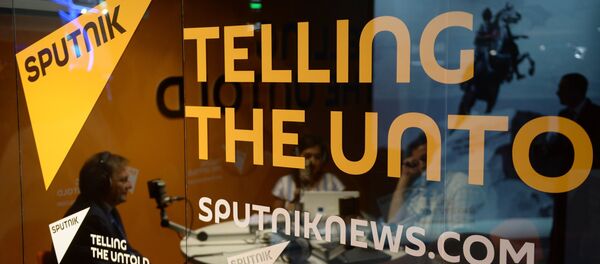 18 September 2017, 22:55 GMT
Poll results revealed that the number of participants ashamed of how US democracy is functioning has doubled since 2014, from 18 percent to 36 percent, while over half "strongly disapprove" of Trump and agree that they are not proud of how democracy in Washington works.
A reported 81 percent of Democrats and 56 percent of Republicans in the poll noted that US politics are at a "dangerous low." An estimated 51 percent overall said that Trump deserved "a lot" of the blame, while 38 percent said it was the fault of the Republicans, and 32 percent said the fault is due to Democratic Party policies.
Some six in 10 respondents agreed that "money in politics" is at fault, while pointing out that wealthy political donors deserve much of the blame.
Responding to a statement about the news media, 75 percent agreed that media organizations are biased when reporting on political and social issues.
At least 56 percent of survey participants noted that Americans feel much less united now than at any time in recent memory, an opinion shared across political lines and demographic groups.
The survey was taken with over 1,600 US adults by the newspaper and the University of Maryland's Center for American Politics and Citizenship.