Recent moves by the Trump White House reveal the existence of a new nuclear weapons stratagem that shoves aside disarmament policies put in place by the previous administration while increasing and diversifying Washington's nuclear weapons stockpile and streamlining the conditions under which it can be used.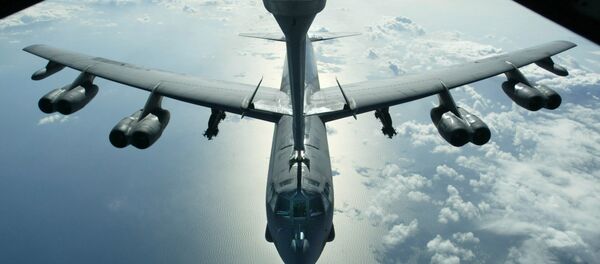 28 October 2017, 19:23 GMT
Detailed in a September meeting between top national security advisers and Trump's advisory panel, a draft release of a new Nuclear Posture Review (NPR) was unveiled that could, if ratified, be completed around late December or early January 2018, according to reports.
Some of the bullet points read like a wishlist of armaments to bolster weapons stockpiles not seen since prior to the Reagan administration, according to a report by The Guardian.
New weapons documented in the NPR include the speedy development of a low-yield ballistic missile — seen to be intended primarily to counter a scenario involving a Russian invasion in the Baltic region — as well as a new sea-launched cruise missile.
NPR offensive nuclear attack policy definitions would include altering the language used by the Pentagon and Capitol Hill to reflect precisely which conditions would have to be met to legally justify detonating weapons of mass destruction against enemies of the US.
Hidden in the dense language of the NPR policy outline would also include — if approved by Congress — methods to speed up the timeline under which new underground nuclear tests could be implemented; a practice not seen since a 1992 20-kiloton nuclear detonation in the Nevada desert signaled the end of some 47 years of explosions covering 1032 documented atomic bomb events in the deserts of the US southwest.
In preemptively defending what many consider could be the initiation of a new nuclear arms race, US Vice President Mike Pence issued a statement conflating world peace with the incipient US nuclear arms buildup by suggesting that having the largest nuclear arsenal will concurrently act as a guarantee that no nuclear war can occur.
"History attests the surest path to peace is through American strength," stated Pence during a promotional event on Friday at one of the larger nuclear weapons sites in the US.
"There's no greater element of American strength, there's no greater force for peace in the world than the United States nuclear arsenal," the vice-president asserted.
Close advisors to Trump were even more to the point about a planned nuclear weapons surge in the country, going so far as to alert the financial community about new investment opportunities made prospective by the development of new armaments.
"The traditional post-cold war approach of seeking to demonstrate disarmament […] by showing steady numerical movement towards elimination, while trying to avoid steps that could actually undermine US national security, has largely run its course," said special assistant to the president Christopher Ford, who specializes in weapons of mass destruction and counterproliferation, at an investment fundraiser pitch on Thursday, cited by The Guardian.
"So it's time to explore alternative approaches," Ford declared, adding, "and we are."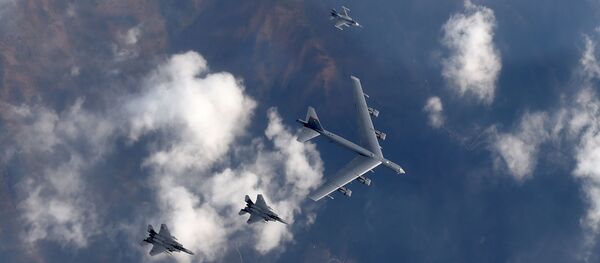 29 October 2017, 14:07 GMT
But critics and nuclear proliferation observers note US moves toward increasing the country's stockpile of weapons of mass destruction goes well beyond the justification of simple self-defense, and enters the realm of runaway escalation.
Nuclear weapons expert Adam Mount, with the Federation of American Scientists, said recently, "When a new procurement plan affords US strategists new options, that's when it starts to transform the arsenal," cited by The Guardian.
"That's when it takes us on the road to an arms race," he said.