"What experts are telling me, though, is that there might be a missile test by North Korea while President Trump is traveling," said McClatchy News reporter Anita Kumar. "That's going to put him on the spot while he's in China or South Korea."
"So that would be huge," Kumar adding. "He'd have to decide then and there how to react."
It wouldn't be the first time that Pyongyang timed a missile test to give it symbolic significance. On July 4, American Independence Day, North Korea test-fired their Hwasong-14, the North's first-ever successful ICBM test. Previous DPRK missile tests have also been timed to respond to US and South Korean military exercises.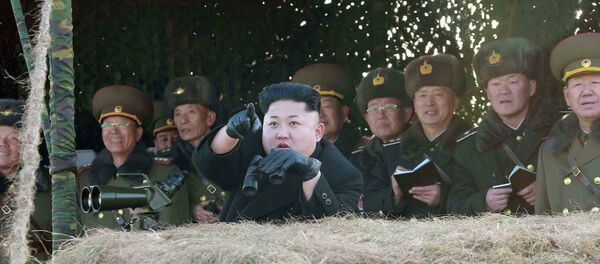 30 October 2017, 19:05 GMT
Trump's Asia tour is expected to include stops in South Korea, China, the Philippines and Vietnam. However, Kumar said, the president's "number one top priority is North Korea."
Since taking office in January, Trump has made North Korea a focal point of his foreign policy. He has taken a more hawkish and bellicose stance toward his country's longtime enemy than previous presidents, threatening to "totally destroy North Korea" if Pyongyang attacked the US or its allies during a September speech before the UN General Assembly.
Always game for death threats, Pyongyang has replied to Trump in kind, with Foreign Minister Ri Yong-ho saying that Trump "committed an irreversible mistake of making our rocket's visit to the entire US mainland inevitable all the more."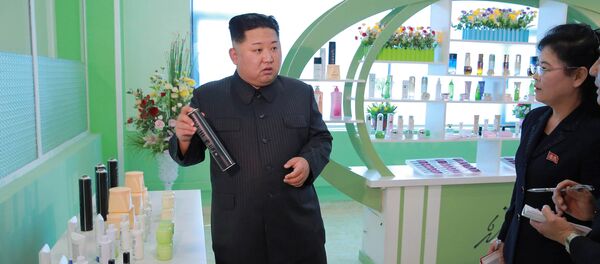 30 October 2017, 18:47 GMT
Other US leaders have spoken of the significance of the administration's decisions in the ongoing Korean missile crisis, which has held with almost no signs of breaking since April. On Saturday, Defense Secretary James Mattis said that he "cannot imagine a condition under which the United States would accept North Korea as a nuclear power."
"North Korea has accelerated the threat that it poses to its neighbors and the world through its illegal and unnecessary missile and nuclear weapons programs," Mattis told reporters during his own visit to South Korea to tour the demilitarized zone (DMZ), the heavily guarded border that separates the two Koreas.
It isn't clear if Trump will also visit the DMZ when he journeys to South Korea. Trump's three immediate predecessors all visited the DMZ during their administrations, but the White House said that scheduling conflicts, not security concerns, might keep Trump from visiting.

29 October 2017, 06:56 GMT
When asked by reporters on Wednesday if he would visit the DMZ, Trump replied, "Well, I'd rather not say, but you'll be surprised."
If North Korea does not conduct a test on Monday or Tuesday, then October will be the first month since the stand-off began that Pyongyang did not test a missile.