PARIS (Sputnik) — French President Emanuel Macron has signed a counterterrorism legislation to replace the two-year-old state of emergency in the country.
The anti-terror bill was adopted by the French parliament earlier this month.
"The law, which strengthens the internal security and fight against terrorism, will enter into force on Wednesday, November 1, simultaneously with the withdrawal from the state of emergency," French Interior Minister Gerard Collomb told reporters following the signing of the document.
According to the minister, the terrorist threat in France "remains serious."
France's State of Emergency
France has been in a state of emergency since November 2015 following terror attacks in Paris and Saint-Denis that had left 130 people killed. Since then, the country has been targeted by 20 terror attacks — the deadliest one claiming over 80 lives in Nice in 2016 — and numerous attacks on members of the police and the military.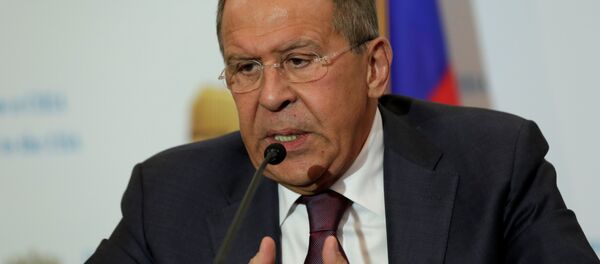 The
anti-terror legislation
is one of the bills initiated by Macron in the wake of terror attacks. The bill incorporates some elements of the state of emergency, which has been prolonged six times since 2015 and has prompted severe criticism from politicians and the general public.
At the same time, the legislation itself faced criticism in the country over outlining possibilities for compromising the citizen's liberties. Namely, the legislation stipulates the strengthening of administrative authority, which will simplify the issuance of search warrants, and will also allow temporary closures of places of religious worship where propaganda of hatred and violence is conducted.