At present, Sweden and Finland are the only non-aligned Nordic countries and some of the few EU nations remaining outside of NATO. Talks of a closer military alliance have long been on the table, yet its perspectives remain unclear due to differences in their approach to several key issues, such as the EU's common defense and Nord Stream 2.
According to Swedish Defense Minister Peter Hultqvist, Sweden and Finland must resolve the issues they fail to agree upon. Otherwise, their cooperation will be troubled by manmade boundaries, he stressed.
"Our cooperation is moving forward, step by step. But it's quite clear that everyone must agree in the end, otherwise it doesn't make any sense," Peter Hultqvist said, as quoted by the Finnish daily Hufvudstadsbladet.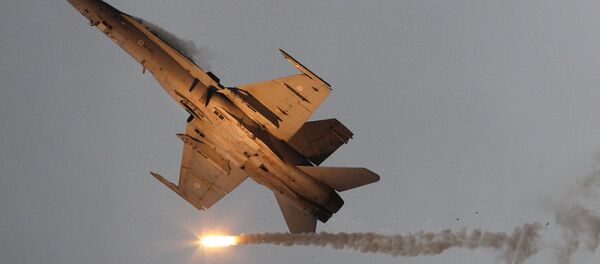 10 October 2017, 09:36 GMT
At present, the divide in terms of energy policy remains one of the key factors of discord standing in the way of a common Swedish-Finnish security policy. Finland has traditionally enjoyed more active energy cooperation with its vast eastern neighbor, being almost entirely dependent on Russia in terms of natural gas. Consequently, Helsinki has repeatedly stressed that it regards Nord Stream 2 as a strictly environmental issue. Prime Minister Juha Sipilä said earlier this month that Finland's stance on the pipeline was "neutral."
By contrast, Sweden, which is far less reliant on Russian energy and does not enjoy a similar level of economic cooperation with Russia, sees the major Moscow-backed project as a threat to its security and defense, arguing that it would increase the EU's overall dependence on Russian natural gas. Sweden previously imposed restrictions on Nord Stream 2 for defense policy reasons, interfering with Swedish ports' ambitions to take part in the lucrative project.
Sweden's southern neighbor Denmark is yet more hostile to the plan and is now readying a law that could ban projects of Nord Stream 2's scope from being implemented in the country's territorial waters. Regardless of its outcome, however, Danish Climate and Energy Minister Lars Christian Lilleholt admitted that Denmark was powerless to stop the project if it were to bypass the country's territorial waters, an option the Nord Stream leadership is reportedly considering.
The biggest challenge seen from Finland's and Sweden's perspective is that both NATO and the EU are in turmoil, Björn Fägersten, program director at the Swedish Foreign Policy Institute in Stockholm argued.Brexit may make the EU more active, yet also a more vulnerable political actor. According to Fägersten, this may give rise to situations where Sweden will be forced to choose between unions within the EU or bilateral agreements. In turn, this would force Finland to choose whether a common line with Sweden should be maintained.
Earlier in October, consultancy agency Arthur D. Little concluded that Nord Stream 2's total economic benefit to the EU would amount to €5.15 billion, creating 31,000 full-time jobs and adding €2.25 billion in GDP.
​Nord Stream 2 is a joint venture between Gazprom of Russia, Engie of France, OMV AG of Austria, Uniper of Germany and British-Dutch Royal Dutch Shell aimed at complementing the existing trans-Baltic Nord Stream pipeline with a second one with an annual capacity of 55 cubic meters of natural gas.
The pipeline is slated for construction from Russia's Baltic coast to a hub in Germany through the economic zones of Finland, Sweden, Denmark and Germany.