Several of Sweden's media giants will receive SEK 13.5 million ($1.6 million) in state support from the research and development funding agency Vinnova to stop "fake news" from affecting the 2018 general election. According to Vinnova's press release, the companies will develop a service for "fact-checking" of, among other things, viral posts on social media.
The list of grant recipients includes Swedish Radio, Swedish national broadcaster SVT, as well as media groups Bonnier (which runs the Swedish dailies Dagens Nyheter, Expressen and Dagens Industri, as well as commercial TV network TV4) and Schibstedt (which runs the dailies Aftonbladet and Svenska Dagbladet). The idea is that together they will counteract fake news and unfounded statements from being spread to influence the Swedish election.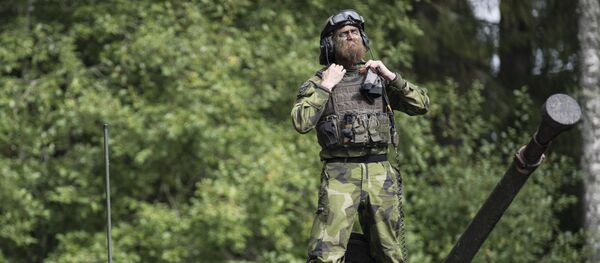 16 October 2017, 09:38 GMT
Given the amount of money invested and the sheer scope of collaboration involving the bulk of Sweden's mainstream media, Vinnova called the cooperation "unique."
According to Vinnova, the project will, among other things, highlight journalistic investigations and critically examine statements made in the political debate as well as information disseminated on social media.
"The project is aimed at developing a digital tool that automates the flow of information and the process of fact-checking in news editorial boards that can be used to raise the quality and reduce the risk of fake or irrelevant facts reaching the audience," Vinnova said.
Previously, the very same mainstream media, as well as high-ranking officials, including Prime Minister Stefan Löfven, Defense Minister Peter Hultqvist and Sweden's ambassador to Russia Peter Ericsson, voiced repeated fears of Russian meddling in the upcoming election — allegations that Russian Foreign Minister Sergei Lavrov dismissed as "ridiculous."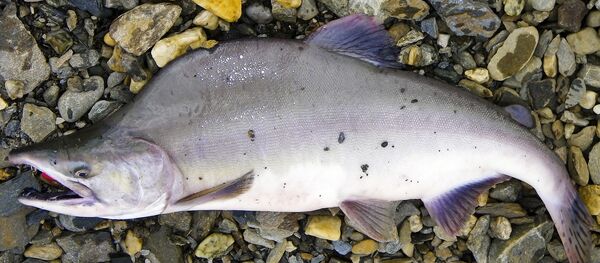 22 September 2017, 13:27 GMT
Nevertheless, Sweden, where the "Russian threat" is a fixture on the domestic agenda, seems to persist in its delusion of "Russian meddling." Most recently,
Sydsvenskan
senior columnist Per T Ohlsson argued that the risk of Russian influence was "imminent," especially in the view of Sweden's reinvigorated NATO cooperation, as well as Stockholm's stance on the Ukrainian conflict.
"The Russian trolls are already here," Per T Ohlsson wrote, reinforcing the hackneyed cliché of Russian 'troll factories' flooding the web with pro-Russian comments to sow discord."
Swedish Security Police SÄPO saw "indications of Russia's intention to influence political and decision-making and public opinion" as early as 2015, warning of "distorting, erroneous and corruptive" messages being spread on social media.
"Russia has already shown an interest in the political debate in Sweden. We have an important geographical location on the Baltic Sea and a long history towards Russia. Sweden is also a member of the EU and has a relationship with NATO," Björn Palmertz, senior analyst at Sweden's Defense University, told the Aftonbladet daily, arguing that Sweden was just a puzzle piece in Russia's general foreign policy strategy to "provide fuel for fragmentation and social challenges."

The Swedish Civil Contingencies Agency (MSB), which plans to receive SEK 60 million ($7 million) from the Swedish government to bolster the nation's psychological defense, recently launched a project of its own to prevent foreign meddling.
"For a foreign force seeking to influence the Swedish election, there are great opportunities," MSB project leader Sebastian Bay told Aftonbladet.