"Today's announcement has nothing to do with the president, has nothing to do with the president's campaign or campaign activity," Sanders told reporters. "We've been saying from day one there's no evidence of Trump-Russia collusion, and nothing in the indictment today changes that at all."
Manafort was indicted on charges of money laundering and failing to register as a foreign agent in his capacity as a lobbyist working for pro-Russian former Ukrainian president Viktor Yanukovych from 2004 to 2010. Manafort would then go on to become Trump's campaign chief in the summer of 2016. Sanders denied that there was any greater significance.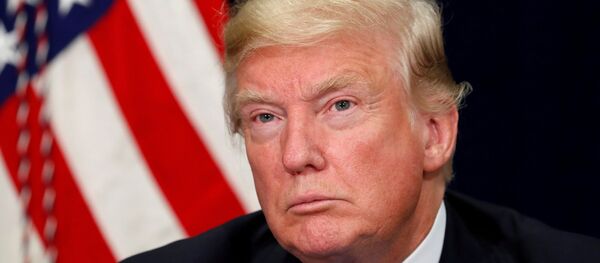 30 October 2017, 17:07 GMT
All of the charges related to events that occurred before the Trump campaign had even started, Sanders said. Therefore, any wrongdoing on Manafort's part is unrelated to the president's campaign. Sanders added that Trump and Manafort haven't spoken in months, with their last known contact in February.
Sanders also distanced the White House from George Papadopalous, who served as a foreign policy adviser to Trump in 2016. Earlier in October, Papadopolous pleaded guilty to making false statements to FBI agents pertaining to Russian actors he had contacted or attempted to contact in his capacity as an adviser to the Trump campaign. 
Papadopolous, according to Sanders, was "a volunteer on the campaign and a volunteer member of an advisory council that met one time… [it] literally met one time." She added that any wrongdoing on Papadopolous' part was done on his own initiative.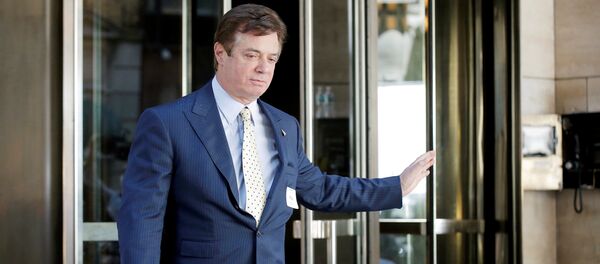 30 October 2017, 11:59 GMT
When asked about the campaign's vetting process, considering it had purposefully or inadvertently taken on individuals accused of wrongdoing, some connected with Russia, Sanders pointed out that, "These were seasoned operatives… that had worked on a number of campaigns," she said. That's why they were retained; Manafort in particular to "handle the delegate process," which he did, she said. 
On multiple occasions during the press briefing, Sanders stated that she believed the special counsel investigation of former FBI chief Robert Mueller into alleged connections between Moscow and the Trump campaign would wrap up soon.
She also said that the White House continued to cooperate with Mueller. When asked if she believed that Mueller had overstepped the boundaries of the special counsel investigation, she declined to comment.
Sanders added that there was no ongoing internal investigation of leaks and leakers in the White House.