WASHINGTON (Sputnik) — New legislation unveiled by US Senators Martin Heinrich and Susan Collins is aimed at protecting election systems in the United States from foreign interference.
"Today, US Senators Martin Heinrich (D-N.M.) and Susan Collins (R-Maine), members of the Senate Select Committee on Intelligence, introduced bipartisan legislation to protect American election systems from foreign interference," according to Heinrich's office's press release.
According to the document, the Securing America's Voting Equipment (SAVE) Act would protect voting systems, registration data and ballots from theft, manipulation and computer hackers.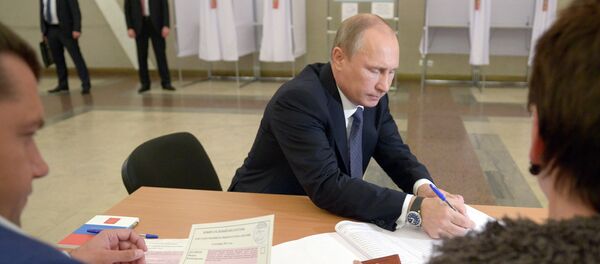 20 October 2017, 07:17 GMT
The Director of National Intelligence would, according to the legislation, give certain election officials in each US state special security clearance so they could receive classified information on election system threats.
The bill would also require the Department of Homeland Security to come up with best practices to deal with risks and start a federal grand program to help US states upgrade their election system.
Collins is quoted in the release as saying, "While the Intelligence Committee's investigation is still ongoing, one thing is clear: the Russians were very active in trying to influence the 2016 election and will continue their efforts to undermine public confidence in democracies."
So-called "Russian Trace"
The legislation has been introduced amid the first charges in the so-called Russia probe conducted separately by Special Councel Robert Mueller and Congress.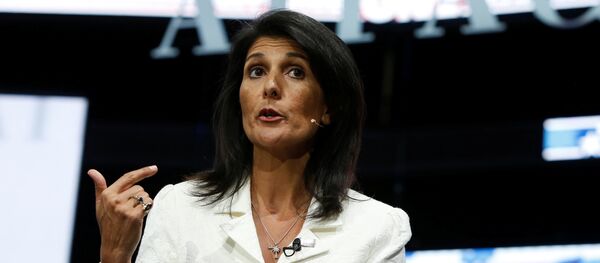 20 October 2017, 04:51 GMT
Russia has repeatedly denied all allegations of interference in the US election and called the accusations "absurd."
President Vladimir Putin said earlier that those insisting on the reliability of information about alleged Russian interference in the US presidential election had been misled, as there was no direct evidence of such intervention.
Russian Foreign Minister Sergei Lavrov, in his turn, said the US was creating an "artificial impression" about Moscow's meddling in the election.
READ MORE: Lavrov on Manafort Charges: Ukrainian Trace Should Be Investigated
First Charges in Mueller Probe
US President Donald Trump himself has reiterated that there was "no collusion" between his team and Russia, calling the probe a "witch hunt."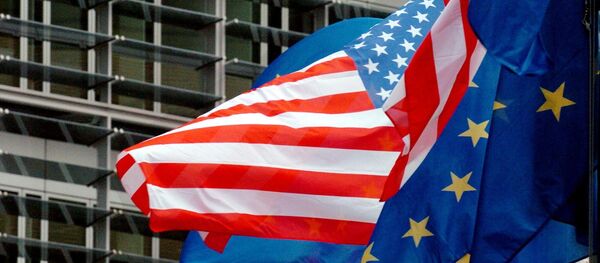 14 October 2017, 02:31 GMT
Nevertheless, two former members of his team were indicted by the FBI recently. In particular, former Trump campaign manager Paul Manafort has been charged on 12 counts, including "conspiracy against the US" and money laundering and later 
placed under house arrest
. Manafort, who worked as an advisor to Ukrainian former President, Viktor Yanukovych, who was ousted during violent Maidan protests resulting in a coup in February 2014, has been accused of being engaged in a 
multi-million dollar lobbying campaign
 in the US on behalf of Kiev.
Following the indictment, Kremlin spokesperson Dmitry Peskov said that any accusations Trump's campaign members were a US internal issue and didn't concern Russia.
READ MORE: Russia Has Nothing to Do With Charges Against Trump Campaign Members — Kremlin