Daesh terror group has claimed responsibility for the Tuesday's terrorist attack that killed eight in New York City in its online publication. The terrorist organisation said in its weekly newspaper issue that the attacker was one of their "soldiers", Reuters reported.
The newspaper failed to provide any evidence to support such claims, however.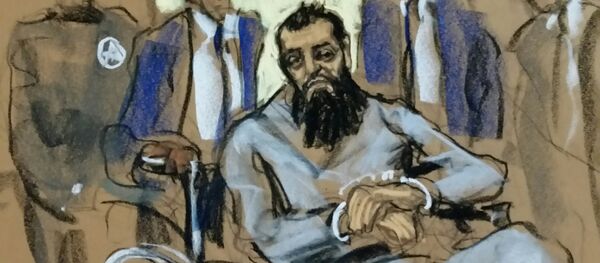 2 November 2017, 06:23 GMT
Earlier, multiple reports revealed that the attacker left a
note
in the truck used to commit the attack pledging allegiance to Daesh. After securing a warrant to go through his phone records, investigators found that the suspect had been watching Daesh videos of terrorists shooting prisoners in the face, running people over and beheading people.
Uzbek national Sayfullo Saipov, 29, was charged first with providing material support and resources to Daesh, and second with the destruction he caused resulting in the death of eight people on a Manhattan bike path.
The Manhattan attack was the deadliest act of terror in New York since the 2001 9/11 attacks, which killed some 3,000. US President Donald Trump spoke in favor of capital punishment for the attacker.
© Sputnik
Terrorist attack in New York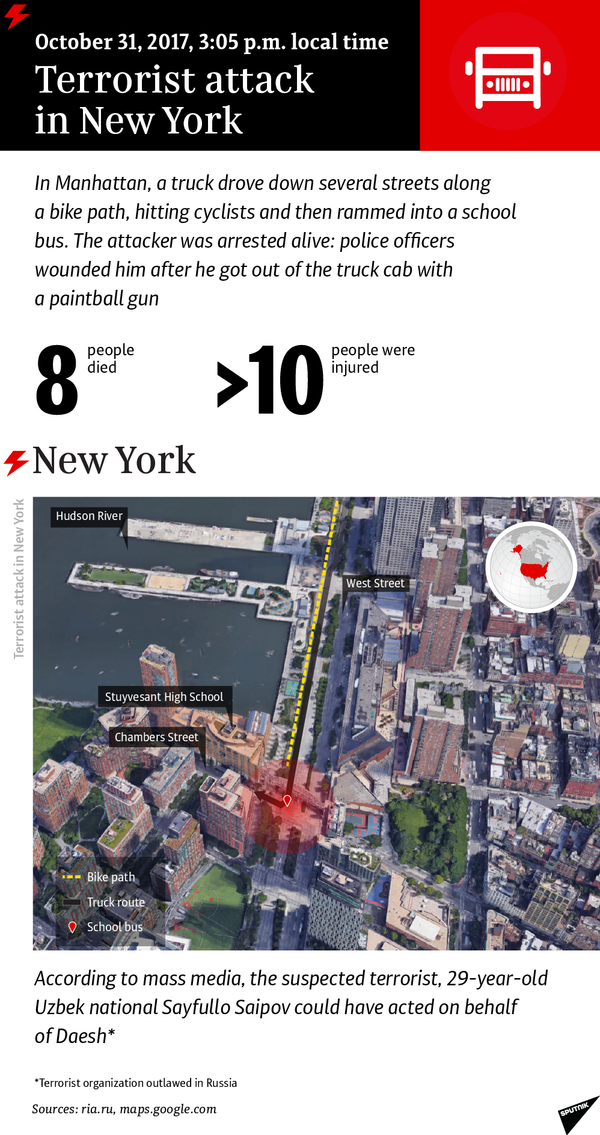 Terrorist attack in New York