What unites the establishment left and right? Ukraine, in this case. Both Podesta and Weber are believed to have connections to Manafort through his lobbying in Ukraine for former President Viktor Yanukovych. It is Manafort's activities during this period that are under scrutiny by special counsel Robert Mueller, who has alleged that Podesta and his partner Richard Gates committed numerous crimes in their capacity as lobbyists.
These crimes include conspiracy against the US, conspiracy to launder money, failing to file their finances, acting as an unregistered foreign agent under the Foreign Agents Registration Act (FARA), and making false statements. Manafort and Gates were arrested Monday and have been placed under house arrest with $10 million and $5 million bail, respectively.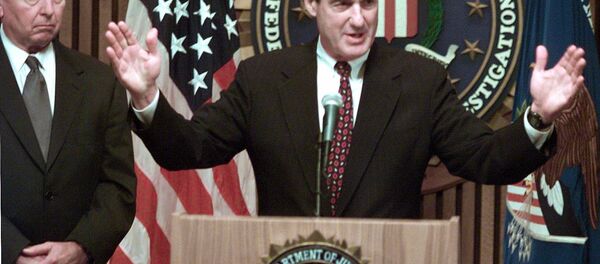 24 October 2017, 00:54 GMT
The Associated Press reported that two anonymous sources told them that Podesta and Gates met with Weber to discuss their lobbying work in Ukraine as well as communications with Yanukovych's Party of Regions, a pro-Russian political party. "There were questions about how much Podesta and Vin Weber were involved. There was a lot of interest there," one source said.
Podesta was already under investigation by Mueller's probe due to his connections to Manafort, and in fact resigned from his company the day Manafort turned himself in to authorities. Podesta and The Podesta Group have done business with a public relations campaign for the European Center for a Modern Ukraine (ECFMU), a Ukrainian nonprofit group that had also worked alongside Manafort. ECFMU paid The Podesta Group a total of $900,000 in 2012, but Mueller believes The Podesta Group may have violated FARA by not disclosing their dealings with ECFMU.
Weber's lobbying group, Mercury LLC, also allegedly worked for ECFMU. Although the nonprofit's stated purpose was to create closer ties between Ukraine and the EU, it has been accused of being a front for an influence campaign on behalf of Yanukovych. Several members of the Party of Regions sat on the ECFMU's board at some point, and the lobbyists they hired (such as Manafort) also advocated for Yanukovych.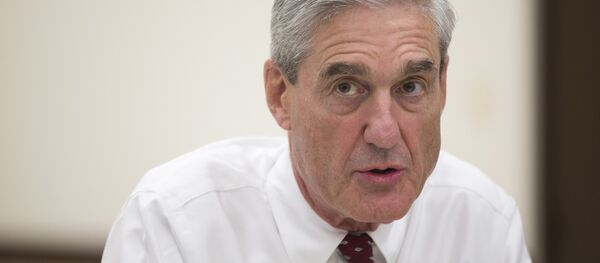 30 October 2017, 18:22 GMT
Tony Podesta is the brother of the more famous John Podesta, best known for serving as Hillary Clinton's campaign chair and having his personal emails leaked in October 2016. However, Tony is a powerful Washington player in his own right, with his eponymous Podesta Group wielding tremendous sway with Democratic groups.
Weber served as a Minnesota Congressman from 1981-1993, but his real success came as an RNC advisor and as a lobbyist for the powerful Mercury, LLC. Weber is part of many Washington policy organizations, most notably a board member on the Council of Foreign Relations and the chairman for the National Endowment for Democracy.
Both the Podesta Group and Mercury LLC have announced that they're cooperating with the investigation.