MOSCOW (Sputnik) – Commenting on the ban of the Russian Federal News Agency, Google said that the sources of Google News were regularly updated and although the website of the Federal News Agency cannot be found in the Google News search, it is still accessible via Google Search.
READ MORE: Google Found No YouTube Policy Violation by RT, State Media in Russia Probe
On Thursday, the outlet's spokesman told Sputnik that all links to the agency's articles had been excluded from Google News and that the whole archive of the Federal News Agency's articles has been deleted from the service.
The outlet's website says that all of its news stopped appearing in Google News on October 27. The news outlet has called it "political censorship, benefiting the US government in order to limit the spread of information about the fight against international terrorism."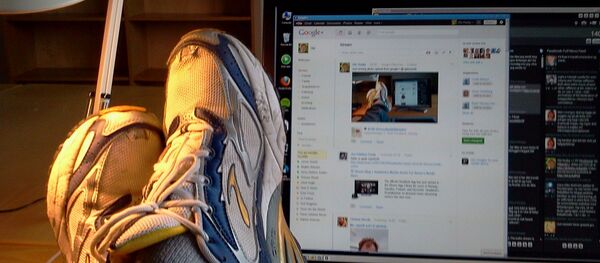 2 November 2017, 13:52 GMT
The agency's spokesperson told Sputnik on Thursday that Google's actions were likely caused by the fact that "someone does not like the truth that our correspondents working in Syria were showing." The Federal News Agency is actively covering the Syrian conflict in terms of the actions of the Syrian army and the Russian forces supporting it in fighting against international terrorism.
The spokesperson also said that the outlet planned to launch a legal complaint against Google's Russian branch over the situation.