Former pastor Helge Iversen (previously known as Fossmo), who was sentenced to life imprisonment for the solicitation of the murder of his wife in 2004, has been offered work at the Church of Sweden, a certificate sent to Örebro District Court witnessed.
As people sentenced to life imprisonment may in practice be released Iversen, locally known as "the pastor of Knutby," was offered an internship and employment to undertake the Swedish Church's social work. Previously, Iversen was reportedly part of the intake for the so-called "missionary education" that future church employees get.
"We do not close any doors, everyone is welcome regardless," the deacon behind the controversial certificate to Örebro District Court told the Aftonbladet daily tabloid, explaining his actions.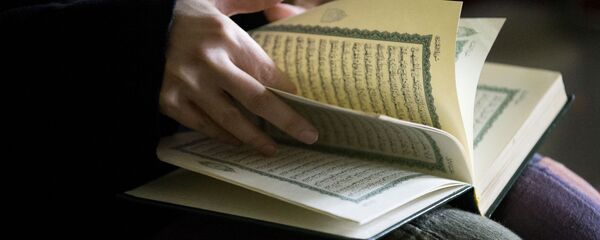 8 September 2017, 12:01 GMT
Nevertheless, the certificate was met with criticism from within the church itself. Lawyer Per Westberg of the Swedish Church Employers' argued that it violates the law on the registration and control of persons who can work with children. Even the Swedish Christian Council (SKR), which coordinates spiritual care within the penitentiary system, found the certificate inappropriate in that Iversen was found to exhibit manipulative behavior.
Jesus With Tacos

In yet another case that inflamed its congregation, the Church of Sweden sent out a humorous tweet featuring an image of Jesus wriggling his fingers in anticipation of eating tacos to celebrate Friday. The divisive tweet embodying the recent Nordic traditions of dining on Tex-Mex food on Fridays implied Jesus himself was also looking forward to join the feast. "FINALLY #tacofriday," it said.
​"I am a believer and this is the first time in my life that I am considering leaving the Swedish Church. I never thought I would do this," a user tweeted in reply.
"Completely distasteful and offensive," another used tweeted, questioning the authenticity of the church's account. The Swedish church parried that it believed in a God who likes humor.
"So idiotic. Do you even believe in the man in the image?" one other comment said, to which the church replied "Yes, it's God's son who died for our sake. I also believe in a God with a sense of humor."
However, many were pleased by the Church of Sweden's unorthodox tweeting habits. Fredrik Leijerstam, Green Party spokesperson in Uppsala, argued this thread was "pure gold."