CAIRO (Sputnik) — In a statement on Sunday, the Egyptian Foreign Ministry said Cairo "strongly condemns" the attack on the territory of the "northern part of Riyadh in the Saudi Arabian Kingdom."
The statement added that the people and the government of Egypt stand by Saudi Arabia, supporting its activity to uphold stability and peace.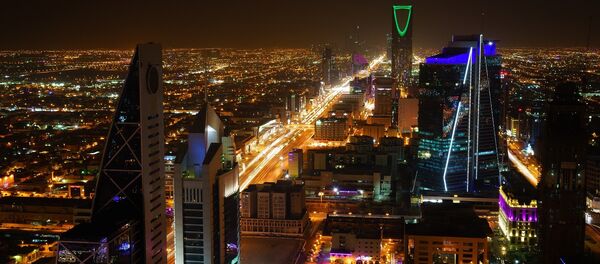 4 November 2017, 18:13 GMT
The broadcaster Al Jazeera reported on Saturday that Yemen's Houthi rebels had claimed responsibility for the attack via their media outlet. The militants allegedly launched the Burkan 2-H missile that covered a distance of 500 kilometers from the Saudi-Yemeni border before being intercepted.
Since 2015, the situation in Yemen has been extremely unstable amid the eruption of a civil war, which was being waged between the internationally recognized government of President Abd Rabbuh Mansur Hadi and the Houthi movement, which is backed by army units loyal to former President Ali Abdullah Saleh, fighting against the government headed by President Abd Rabbuh Mansur Hadi.