Elon Musk has long been hailed by as a genius entrepreneur and a pioneer of technological advancement.
However, the financial problems that befell many of his enterprises appear to cast doubt upon Musk's business acumen.
Earlier Tesla Motors reported a record $671 million quarterly loss while the company proved unable to meet its production goal (5,000 cars per week) for the Tesla Model 3, according to The Verge.
Also, the new tax cut proposed by Republicans threatens to deal a serious blow to Tesla Motors as it would strip the company of its $7,500 per vehicle federal tax credit.
And it appears that Tesla Motors, SpaceX and SolarCity were built with the help of almost $5 billion worth of government subsidies, making it look like "Musk and his companies' investors enjoy most of the financial upside of the government support, while taxpayers shoulder the cost," as the Los Angeles Times put it.
Interestingly enough, Tesla sales in Hong Kong and Denmark stalled after both areas did away with tax breaks for electric cars.
And it appears that, so far at least, Hyperloop project envisioned by Musk has failed to produce a single model capable of reaching the speed of 400 km/h, let alone the promised 1,200 km/h.
© AP Photo / John Locher
People tour the site after a test of a Hyperloop One propulsion system in North Las Vegas. (File)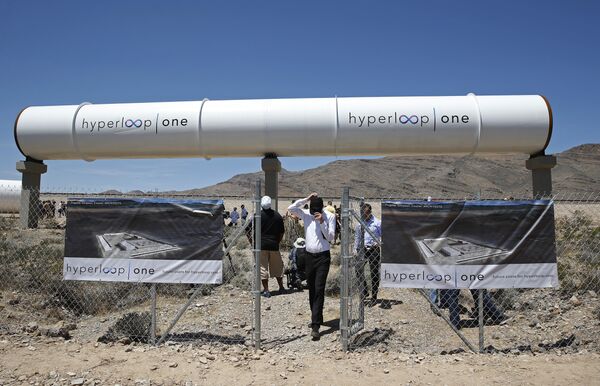 People tour the site after a test of a Hyperloop One propulsion system in North Las Vegas. (File)