DONETSK (Sputnik) — The Ukrainian military is shelling the Kievsky district of the eastern city of Donetsk, a spokesperson for the Defense Ministry of the Donetsk People's Republic (DPR) said Sunday.
This shelling left one child died and two people injured. The Defense Ministry officials are constantly monitoring the situation, the spokesperson told reporters.
"The injured were brought to a hospital", the spokesperson told reporters.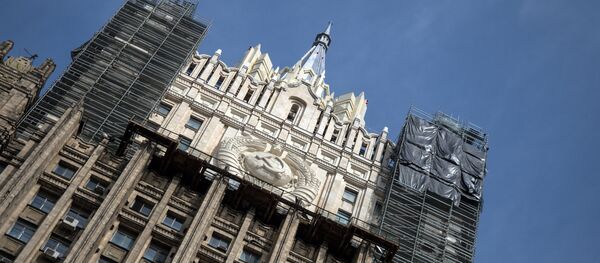 1 September 2017, 16:39 GMT
In October, the Ukrainian parliament adopted a bill on the reintegration of the eastern region, known as Donbass. In the legislature the Donbass region is referred to as "temporarily occupied territories" and Ukraine's president is entitled to use the armed forces without parliament's approval.
The Minsk agreements were signed in February 2015 by the parties to the Ukrainian conflict and brokered by leaders of the Normandy Four group (France, Germany, Russia and Ukraine) as the main step toward the peaceful resolution of the conflict in the east of Ukraine. However, Kiev's authorities constantly undermine the accords.
In 2014, the Ukrainian authorities began a military operation against the two self-proclaimed republics in Donbass which refused to recognize the new government that had recently come to power in Kiev after former Ukraine's president Viktor Yanukovich fled the capital amid protests. Despite the truce, clashes continue between the warring parties.