"2017 is set to be in the top three hottest years," the World Meteorological Organization (WMO) said at the beginning of the 12-day climate conference that began on Monday in Bonn, Germany. "We have witnessed extraordinary weather," WMO Secretary-General Petteri Taalas said in a statement.
Taalas mentioned the powerful Atlantic hurricanes like Irma, Jose and Maria that have besieged the Caribbean and the US, the record-breaking temperatures exceeding 120 degrees Fahrenheit in South Asia and the Middle East, monsoons in South Asia that killed 1,200, and the drought in Somalia that has led to a vicious cholera outbreak. He added that global temperatures were about two degrees Fahrenheit higher than the pre-industrial age average.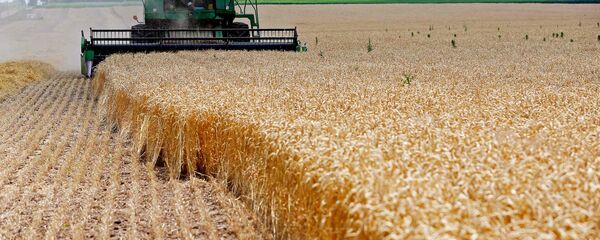 5 September 2017, 16:36 GMT
"Many of these events — and detailed scientific studies will determine exactly how many — bear the tell-tale sign of climate change caused by increased greenhouse gas concentrations from human activities," said Taalas.
There is a smidgen of good news: global temperatures are a trifle lower than they were last year, about at the same level as 2015.
But overall, the climate situation is a grim one, according to the WMO. The Bonn conference, attended by nearly every UN member, is meant to bolster the Paris Climate Agreement that the US announced its intent to pull out of earlier in 2017. US President Donald Trump announced the withdrawal from the agreement inked by his predecessor, Barack Obama, claiming that the deal would be detrimental to the US economy.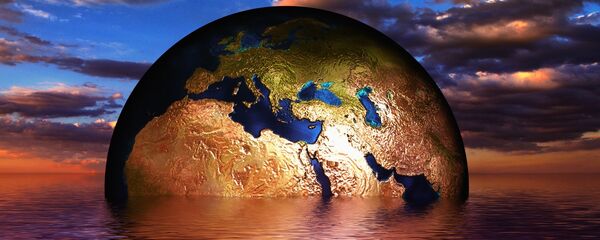 4 November 2017, 22:16 GMT
The agreement is meant to help with the transition away from fossil fuels like coal and petroleum to renewable energy such as wind and solar power. The agreement was also meant to keep temperatures from rising more than 2.7 degrees Fahrenheit above the pre-industrial average — but the Earth is edging ever-closer to that limit.
"These findings underline the rising risks to people, economies and the very fabric of life of Earth if we fail to get on track with the aims and ambitions of the Paris Agreement," said Patricia Espinosa, head of the UN Climate Change Secretariat which is hosting the Bonn conference.