MOSCOW (Sputnik) – The US-based International Consortium of Investigative Journalists, the publishers of the high-profile Panama Papers leaks, announced in a press release the publication of another database, dubbed The Paradise Papers, revealing offshore activities of the world's elite and major companies.
"The International Consortium of Investigative Journalists today releases The Paradise Papers, a global investigation that reveals the offshore activities of some of the world's most powerful people and companies," the press release, published late on Sunday, read.
The Paradise Papers include around 13.4 million leaked documents from a "prestigious offshore law firm" Appleby, and files from a trust company Asiaciti, as well as from company registries in 19 secrecy jurisdictions, the ICIJ added. The consortium noted, that it had received the files from the German newspaper Sueddeutsche Zeitung, which had obtained them earlier.
"The Paradise Papers reveal offshore interests and activities of more than 120 politicians and world leaders, including Queen Elizabeth II whose private estate indirectly invested in a rent-to-own loan company accused of predatory tactics. At least 13 allies, major donors and Cabinet members of U.S. President Donald J. Trump appear, including Commerce Secretary Wilbur Ross's interests in a shipping company that makes millions from an energy firm whose owners include Russian President Vladimir Putin's son-in-law and a sanctioned Russian tycoon," the press release summarized.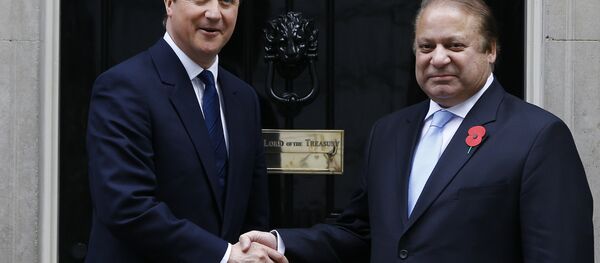 In the document, the consortium also outlined the schedule of the upcoming publications of the leaked files on its platform, as well as on dozens of its media partners. Particularly, on Monday, the ICIJ plans to reveal "stories on strategies used by multinational corporations to shift profits to low-tax jurisdictions; and a look into the world of private jets and yachts registered by wealthy owners in offshore tax havens."
The ICIJ is wide known for releasing the well-publicized Panama Papers last year. The documents included thousands of leaked files from Panama-based law firm Mossack Fonseca, which have revealed alleged illegal finance practices of officials and public figures from various countries. The claims made in the documents have been dismissed by many officials, mentioned in them. Mossack Fonseca has refused to confirm that the leaked papers were authentic, although it claimed that it had been hacked.
In late October, Appleby confirmed it had suffered a data security incident in 2016 that had led to some of its files being compromised.