MOSCOW (Sputnik) — The Council of Europe and Kaspersky Lab cybersecurity company, alongside a number of other IT companies, have signed an agreement on joint protection of human rights on the Internet.
"We are glad to partner with the Council of Europe and together with other influential companies fight for a safer and more comfortable Internet for every user to be able to really enjoy the digital life," according to Anton Shingarev, Vice-President for Public Affairs of Kaspersky Lab.
Apart from Kaspersky, the agreement was signed by Apple, Deutsche Telekom, Facebook, Google, Microsoft, Orange and Telefonica companies.
The strategy aims to support and protect citizens on the Internet, to guarantee that their rights will not be violated, and that they are provided equality and freedom of speech, as well as to fight cybercrime and terrorism.
Pressure on Kaspersky in US
The agreement came amid increased pressure on the Russian IT company in the US, with US Acting Homeland Security Secretary Elaine Duke ordering all the country's federal departments and agencies to stop using Kaspersky Lab products within the next 90 days, saying the company's products allegedly represented a threat to security.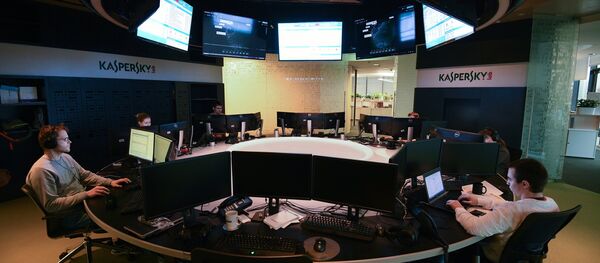 19 October 2017, 00:48 GMT
Kaspersky Lab CEO Eugene Kaspersky has refuted all the allegations spread by the media regarding the Russian cybersecurity company's involvement in spying on US users through its products, calling such
claims groundless and paranoiac
.
The company has also announced that it would submit its source code for an independent review within a new information transparency policy to ensure trust on the side of its clients.
READ MORE: Kaspersky Lab to Open Source Code for Independent Review Amid Pressure in US
Kaspersky Lab is one of the largest private cybersecurity companies in the world, which has been working in the field since 1997. The company's technologies protect over 400 million users and 270,000 corporate clients. Kaspersky Lab works in almost 200 countries and territories and has 37 headquarters in 32 countries.